The Advisory Board provides guidance for curriculum and speakers, and participates actively in lectures, symposiums, and discourses. Board members serve as mentors for students and fellows. They are selected for their commitment to ethical leadership in areas related to a dynamic future for our state.
Members
Dr. J. Norman Baldwin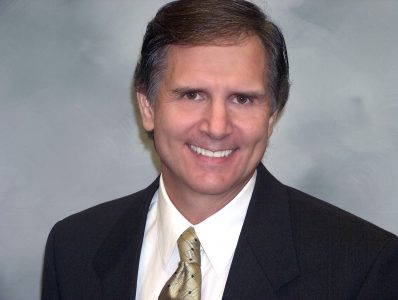 J. Norman Baldwin is a faculty member in the Department of Political Science at The University of Alabama, where he has served as the Director of Graduate Studies, Undergraduate Studies, and Master of Public Administration Program for 24 of his 27 years of employment at UA. Professor Baldwin teaches coursework that instructs students on how to lead, manage, and organize employees for public service. His research and publications address a wide body of topics including diversifying male-dominant and race-dominant organizations, whistle-blowing, state economic development, differences between public and private organizations, and followership. He is a former President of UA's Faculty Senate and the recipient of the Morris Mayer Award (a campus Premier Award) for outstanding leadership and service, the Buford Peace Award for leadership in facilitating peace and justice, the Other Club Person of the Year Award, the Outstanding Commitment to Students Award, a Faculty Senate commendation for creating a system of faculty feedback for deans and department chairs, and the Service Project of the Year Award for creating an organization with two Blackburn Fellows that placed over 210 students in credit earning internships and jobs in the 2011-2012 tornado relief effort. In response to the Greek system failing to racially integrate and the Greeks allegedly being involved in illegal activities associated with a local school board election in 2013, Professor Baldwin was called on to lead the Task Force for Excellence in Equity, Inclusion, and Citizenship, arguably the most significant task force related to Student Affairs in the last 25 years of the University.
Jenna M. Bedsole (1996 Fellow)

Graduated from the University of Alabama in 1993 with Bachelors of Arts in English and a minor in History. In 1997, Jenna graduated from the University of Alabama School of Law. She is a shareholder with Baker, Donelson, Bearman, Caldwell and Berkowitz, P.C. where she chairs the Birmingham office's labor and employment practice. In 2005, she served as the President of the Young Lawyer's Section of the Birmingham Bar. She was selected as a member of the inaugural class of the Alabama State Bar Leadership Forum. Jenna has served on the Board of Directors for the Birmingham Bar Foundation, the charitable arm of the Birmingham Bar Association. In 2013 and 2014, she chaired the Birmingham Business Alliance's Women's Business Council and in 2015 will chair the Birmingham Regional Economic Council. She currently serves on the Board of Autism 2 Ability, a 501(c)(3) that raises awareness of Autism and is developing an application for children with Autism to help them communicate by using their mobile devices.
Lynne Berry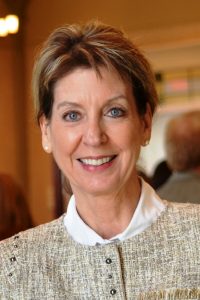 Lynne Berry is Vice President of Advancement at the HudsonAlpha Institute for Biotechnology. A native of Huntsville, Lynne is a graduate of Lee High School and Vanderbilt University. She was the founding executive director of the Community Foundation of Huntsville/Madison County. She has served in the offices of former Congressman Bud Cramer and Senator Jeff Sessions. She has been a high school teacher and a NASA department head. She has worked to promote Huntsville's tourist attractions, to preserve its historic sites, and to protect the area's natural environment. Lynne also serves on the board of directors for:
Leadership Alabama
Alabama Humanities Foundation
Alabama Shakespeare Festival
Public Affairs Research Council of Alabama
Bryant-Jordan Scholarship Program
She is a member of the Senior Selection Committee for the Alabama Sports Hall of Fame. She was a member of Class 1 of Leadership Huntsville and Class 3 of Leadership Alabama and is a past board chair for both of those organizations.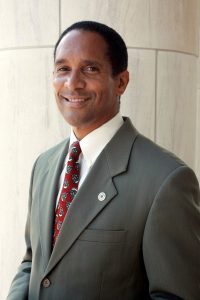 Michael Briddell

Michael Briddell is the Director of Public Information & External Affairs for the City of Montgomery, Alabama. Prior to joining the City, he had a 20 year career in TV News including five years at WSFA-TV in Montgomery, where he was a 5:00 p.m. anchor and developed the "Education Report," a daily news segment spotlighting developments in education across Alabama. Briddell is a native of Philadelphia, Pennsylvania and holds a degree from Indiana University of Pennsylvania. He and his wife have one daughter. Although their careers have allowed them to reside in communities across the United States, they are proud to call Alabama home.
Katie Boyd Britt (2001 Fellow)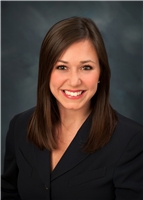 Katie graduated from the University in May 2004 with a degree in Political Science. During her time at the Capstone she served as President of the Student Government Association. After completing her undergraduate degree, Katie served as the Press Secretary for U.S. Senator Richard Shelby. She graduated from The University of Alabama School of Law in 2013 and is now an attorney at Butler Snow. Katie is a member of the Business Services Group and Governmental Relations Group at Butler Snow. She focuses her practice on mergers and acquisitions, domestic wealth transfer planning, organization and capital formation, and corporate governance.
Kyle Buchanan (2003 Fellow)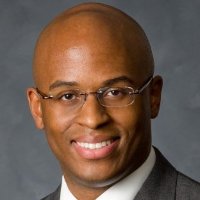 Assistant Vice-President of Business Development and Regional Services at UAB Health System; 2004 graduate of the health care management program at Culverhouse College of C&BA; Masters degree in Health Services Administration (MHSA) in the Department of Health Management and Policy at the University of Michigan in April of 2006; Interests include the business of health and associated policies, health disparities, and healthcare administration in the southeastern U.S.
Julian Butler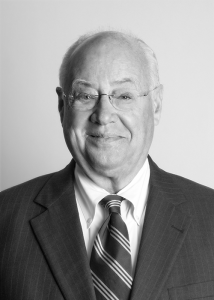 Julian D. Butler received his undergraduate degree from the University of Alabama where he served as President of the Student Government Association, and his law degree from the University of Alabama. Butler is a shareholder in the Huntsville office of Sirote & Permutt. He served as County Attorney for Madison County for 35 years. Butler is a member of the Boards of Trustees of the Alabama Department of Archives and History and the Eleventh Circuit Historical Society. He serves on the Boards of Directors of the Alabama Humanities Foundation and the Alabama Citizens for Constitutional Reform Foundation. Butler is a member of the University of Alabama Library Leadership Board.
Mary Margaret Carroll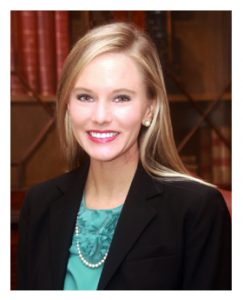 Mary Margaret Carroll began her career with Fine Geddie & Associates in January 2013.
Mary Margaret, a native of Ozark, was born and raised in the Wiregrass region of Alabama. She earned a Bachelor of Arts degree in English from the University of Alabama in 2006. As an undergraduate student, she interned for U.S. Senator Jeff Sessions, served as Student Government Association President, and was the student representative to the The University of Alabama System Board of Trustees. Mary Margaret earned the degree of Juris Doctor from the University of Alabama School of Law in 2010. While in law school, she worked part-time for a law firm focused on banking, creditor's rights, and corporate law; and performed pro bono legal work through the law school's Public Interest Institute and clinical program. She received the Dean Nathaniel Hansford Award for Leadership in 2010.
Mary Margaret has government experience on the federal and state levels, in the legislative and judicial branches. Mary Margaret was the Assistant to the Chief of Staff for U.S. Senator Richard Shelby in Washington, D.C. from 2006 – 2007 and, during law school, worked for two federal judges on the U.S. District Court for the Northern District of Alabama. Prior to joining Fine Geddie, Mary Margaret served as a staff attorney for Judge Craig S. Pittman on the Alabama Court of Civil Appeals for two years.
Mary Margaret is on the Britton YMCA Board of Directors, serving as an advisor for both the Youth Judicial and Youth Legislature programs; a member of the Montgomery Junior League; and a member of the First United Methodist Church of Montgomery. She is also a member of the Alabama State Bar, to which she was admitted in September 2010.
Dr. Cheree Causey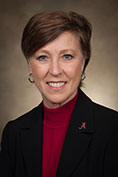 Cheree Causey is retired from The University of Alabama. As Associate Professor Emerita, she helps teach the UAEC 200: College Readiness Course, and also helps provide student advising. She has a bachelor's degree in Sports and Fitness Management, master's degree in Health Education and a doctoral degree in Higher Education Administration. Before launching UA Early College, Dr. Causey acted as the Assistant Vice President of Student Affairs. She's been married over 40 years. In all her spare time, she serves on the Blackburn Institute Advisory Board and Lake Crest neighborhood board.
Prince Cleveland (2002 Fellow)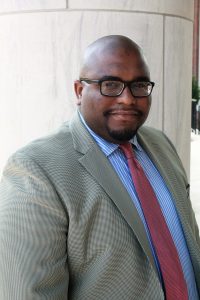 Prince currently works for the Democratic fundraising firm of Cunningham, Harris, Osborne and Associates as a finance director. He graduated from the University of Alabama with a Bachelor's in Political Science and a Master of Public Administration. His activities as a student include SGA Attorney General, Vice President of the Student Leaders Council, Vice President of the Graduate Student Association, Alpha Phi Alpha Fraternity, Inc.
Sue Bell Cobb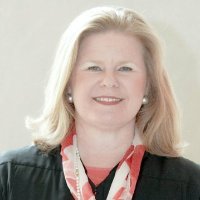 Graduate of University of Alabama, BA and JD. Retired as Chief Justice of Alabama Supreme Court after serving 30 years on the bench. Served as trial judge holding court in almost 40 counties and 12 years on AL Court of Criminal Appeals. Founding member & Chair of Alabama Children First Foundation, a nonprofit which shapes policy for the children of our state. Worked tirelessly on issues such as juvenile justice reform, replication of model drug courts throughout the state, sentencing reform, judicial selection reform, and access to justice. Additionally, during tenure as Chief Justice saved taxpayers millions of dollars by championing eFiling, making Alabama the first state in the nation to have statewide eFiling of all civil cases.
Ray Cole
Ray Cole is a Vice President at Van Scoyoc Associates Inc. where he specializes in Federal legislative policy issues. Mr. Cole brings conceptual clarity and tactical effectiveness to complex budget and legislative matters involving technology, corporations, higher education, government entities, and associations.
Mr. Cole helps craft and execute government relations campaigns to align clients' needs with Administration and Congressional priorities, as well as to manage unavoidable crises. Providing strategic counsel across a full range of legislative issues, he helps clients use policy initiatives to leverage new programs and projects, including regulatory and policy changes, government contracts and grants, research projects, and other opportunities that emerge through the legislative process.
Mr. Cole worked for U.S. Sen. Richard Shelby of Alabama from 1993 until 1999. In 2001, the Bush-Cheney Transition Team picked Mr. Cole as an advisor on the U.S. Department of Commerce. Mr. Cole also worked as a consultant to Bush for President 2000 and for Bush-Cheney 2004 Inc.
A graduate of The University of Alabama with a Bachelor of Science degree in Commerce and Business Administration, Mr. Cole serves on the UA President's Cabinet and is a member of the Advisory Board for the Blackburn Institute.
Dr. Mark Cooper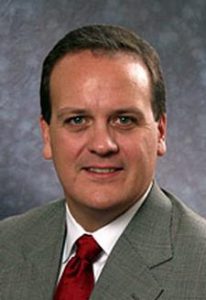 Dr. Mark Cooper, a surgeon in Nashville, TN, graduated from UA's Chemical and Biological Engineering department as well as The University of Alabama in Birmingham Medical School. He is board certified in general surgery and in critical care. He currently serves on the Capstone Engineering Board at UA, the Minnie Pearl Cancer Foundation Physician's Advisory Committee at Centennial Medical Center, and the University of Alabama College of Engineering Leadership Board. In 2004, he was name Chemical Engineering Fellow; in 2005, the College of Engineering Distinguished Fellow; in 2010, Best Doctors (Critical Care Medicine); and, in 2010, the Chemical Engineering Centennial Fellow.
John Covington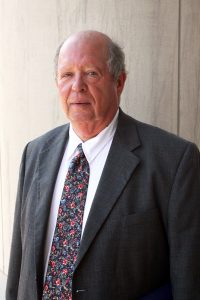 John is a 1973 chemical engineering graduate of the University of Alabama. He is the founder and CEO of Chesapeake Consulting a management consulting firm since 1988. Chesapeake has offices in Annapolis, Maryland and Tuscaloosa, Alabama. John has written five books on leadership his most recent What I Learned About Leadership From My Dog.
Prior to founding Chesapeake he worked in Industry as an engineer and manufacturing executive. Chesapeake encourages their employees to be active in community affairs and as a company they donate 10% of their company profits to charity.
John is a Distinguished Fellow in the College of Engineering, the Chemical Engineering Department and a Centennial Fellow in Chemical Engineering. He serves on the Deans Leadership Board in the College of Engineering and was past National Chair for the Capstone Engineering Society.
Part of John's volunteer work involves helping people that are unemployed find a job and he has given a presentation to Blackburn students on that topic.
John is active in his church, and enjoys hiking, biking and training dogs. He and his wife Linda have been married since 1972.
Dr. Kathleen Cramer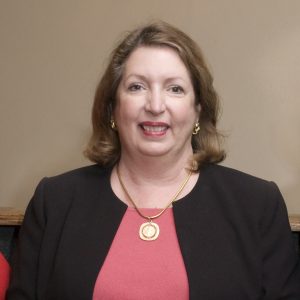 Dr. Kathleen Cramer retired as Senior Associate Vice President for Student Affairs in 2012. She holds three degrees from The University of Alabama and served student life for thirty-six years. She served as Founding Adviser for the Blackburn Institute and has recently been named to the Student Affairs Hall of Fame. She was selected by XXI as one of the most outstanding women of the University of Alabama in the twentieth century. Her favorite activity is helping students develop their personal and professional goals.
Bradley Davidson (2002 Fellow)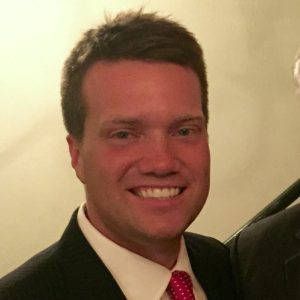 Bradley is a 2002 Blackburn Fellow and Executive Director of Empower Alabama, Alabama's leading voter registration organization. A native of Selma, he is very interested in issues that affect the Black Belt, especially education, workforce development, and tax policy. Bradley is a graduate of C&BA (finance) and received his masters degree in economics from Vanderbilt University.
Milton Arthur Davis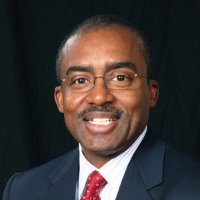 Milton Arthur Davis is the Director of Industrial Business Development for BL Harbert International. He is one of the top performing business development managers in his industry with 30+ years of progressively challenging experience. His current responsibilities include market analysis, sales, strategic planning, client presentations, risk analysis, and contract negotiations. Milton graduated from The University of Alabama with a bachelor's degree in chemical engineering. Later, he earned an MBA from The University of Alabama at Birmingham and also completed the construction management program at Texas A&M University. Throughout his career, Milton, a registered Professional Engineer, has received several honors and awards including UA College of Engineering Fellow, UA Centennial Fellow Chemical and Biological Engineering, Distinguished Engineering Fellow of the Chemical and Biological Engineering Department and was as Engineer of the Year by the National Society of Black Engineers, earlier in his career. He is the National Chair of the UA Capstone Engineering Society Board, National Vice-Chair of UA's Chemical and Biological Engineering Advisory Board, Board of Trustees Pro Tempore for the Alabama Community College System, and member of Tuskegee University Construction Science and Management Industry Advisory Board. He is also co-chair of the Economic Development Committee of Manufacture Alabama, former board member of St. Vincent's Foundation, board member of Better Basics, board member for the Birmingham Urban League, and an active member of St. Mark the Evangelist Catholic Church, where is he a catechist and lector. Recently recognized by the American Diabetes Association as Father of the Year. Milton and his wife Alpha have two wonderful daughters, Nkele and Tyra.
David Donaldson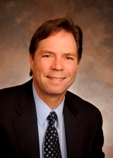 David Donaldson is Vice President, Governmental & Community Relations for Vulcan Materials Company, where his responsibilities include the community and governmental relations initiatives of the corporation and its operating regions in the United States and Mexico, as well as its charitable giving and political action committee programs.
He is a graduate of the University of the South, with a bachelor's degree in English Literature and a master's degree in Public and Private Management from Birmingham-Southern College. He also studied Renaissance History and Literature at University College, Oxford University.
David has served on the Board of Trustees of The Nature Conservancy, Alabama Chapter, (past chairman) and also serves on the Board of Directors of the Alabama Humanities Foundation, the Wildlife Habitat Council, the Alabama Shakespeare Festival, the Public Affairs Research Council of Alabama, the Alabama Governor's School Board of Advisors, the Birmingham-Southern College Norton Board of Advisors, the Birmingham Pledge, and as past president of Leadership Birmingham's Members' Council. He is a graduate of Class XXI, Leadership Alabama. David and his wife Debbie live in Homewood, where they are active members of All Saints' Episcopal Church. Their son Walker, a 2012 graduate of the University of Alabama, Blount Program, and a Blackburn Fellow, teaches English with Teach for America in Denver, Colorado. Their son Ben will begin his freshman year at the University of Alabama in the Blount Program in the fall of 2013.
Corey A. Ealons (1997 Fellow)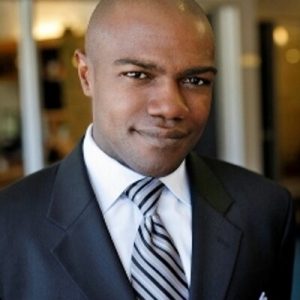 As a leader on the VOX Global team, Corey directs client efforts in broad political, public policy and reputational campaigns. Corey is also co-chair of both the VOX Cybersecurity Practice and Media Relations Practice.
Prior to joining VOX, Corey served as a communications director for The White House communications office providing counsel on issues concerning specialty media to President Barack Obama, members of the White House Executive Staff and Senior Administration Officials. In this role, he developed and implemented targeted communications strategies for the Administration's most significant initiatives including the Recovery Act, the Affordable Care Act and Wall Street reform. Corey held the same position during the 2008 Obama-Biden General Election Campaign.
His political work also includes serving in presidential campaigns since 2000 as well as a number of congressional campaigns across the country. In 2002, Corey managed a winning campaign for the U.S. House of Representatives in Alabama's 7th Congressional District. Corey later served as deputy chief of staff and communications director for the congressman responsible for constituency communications, media relations and issue advocacy associated with the Member's committees including Ways & Means, Judiciary and Financial Services.
Additional career highlights include service with the 3rd United States Infantry (The Old Guard), the U.S. Army Ceremonial Honor Guard for the President of the United States which conducts funerals and guards the Tomb of the Unknown in Arlington National Cemetery.
Corey is a graduate of the University of Alabama where he earned a Bachelor of Arts degree in Public Relations and Political Communications.
He is a regular political commentator appearing on FOX News and National Public Radio. During his rare down time, he enjoys spending time with family.
J. David Ellwanger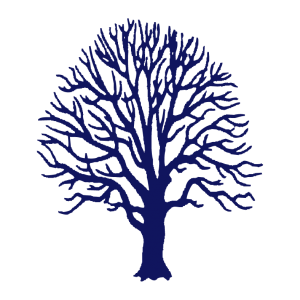 Retired president of the Center for American and International Law in Dallas, Texas; Former Executive Director of the Los Angeles Bar, the District of Columbia Bar and the State Bar of California; Former Director of the Public Service Activities Division of the American Bar Association; Past recipient of the Alabama State Bar's Award of Merit for Outstanding Service to the Legal Profession; Served four years as an Assistant Attorney General of Alabama; In 1966 he ran for the Alabama State Senate from his hometown of Selma, Alabama; Currently serves as a member of the Executive Board of the Law School of the Southern Methodist University.
Wendy Evesque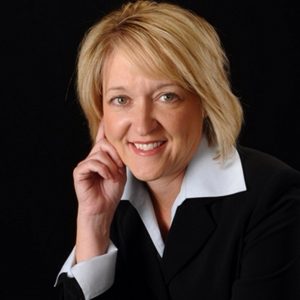 Wendy Evesque is a Vice President and Senior HR Partner with Protective Life Insurance Company. She joined the Protective team in March 2005, and leads a team that provides Human Resources support for the Life, Annuity and Acquisition divisions along with the financial and risk areas of the company. Ms. Evesque also leads Protective's Talent Acquisition team and its Learning and Development initiatives, including leadership development. Prior to joining Protective Life, Ms. Evesque was Vice President and Human Capital Partner with United Health Group, providing HR support to health plans across the southern region of the country. She also provided HR support through the acquisition and integration of multiple health plans into the organization. She currently serves on the boards of The Heart Gallery of Alabama, Workshops, Inc., The University of Alabama International Business Advisory Board and is a member of the Kiwanis Club of Birmingham. She is a member of the 2014 Leadership Birmingham class, a graduate of the 2011 Momentum Women's Leadership Program and served on the Children's Hospital Committee for the Future. Ms. Evesque earned a Bachelor of Science degree in Commerce and Business Administration from the University of Alabama, and a Masters of Business Administration from the University of Alabama at Birmingham. Ms. Evesque resides in Hoover, Alabama with her husband and daughter.
Cleophus "J.R." Gaines, Jr.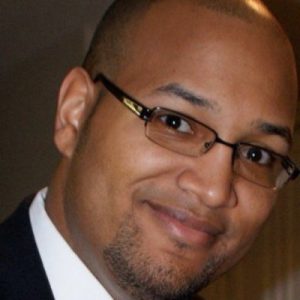 A native of West Alabama, JR attended Jackson State University in Jackson, Mississippi on a football scholarship. While at Jackson State University, JR received a Bachelor in Business Administration degree and a Master of Accountancy degree. Thereafter, JR received his law degree from the University of Alabama School of Law in Tuscaloosa, Alabama, and an LL.M. or Masters in Law Graduate degree in Taxation from the Georgetown University Law Center in Washington, D.C. For approximately five years, JR worked in the Alabama Department of Revenue-Legal Division. There JR defended the state in individual and corporate tax challenges. While practicing for the Department of Revenue, JR also worked as an adjunct professor for Troy University (Montgomery Campus) in the areas of tax, accounting, and law. In 2007, JR accepted a full-time teaching position with Troy University and also established the Gaines Law Firm, LLC where he specializes in tax and estate planning as well as civil and criminal defense. JR and his wife Monet (also a graduate of the University of Alabama School of Law) live in Montgomery with their two children.
Fournier "Boots" Gale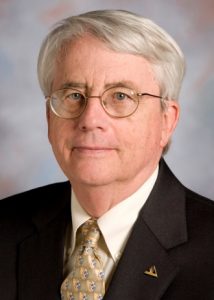 Fournier J. "Boots" Gale, III, is general counsel and corporate secretary for Regions Financial Corporation and serves on the company's Executive Council. Regions is a top U. S. bank holding company headquartered in Birmingham, Alabama.
Prior to joining Regions in 2011, Gale was a founding partner of Maynard Cooper & Gale PC in Birmingham, Alabama. Since founding the firm in 1984, it has grown to be one of the Southeast's leading law firms. A hallmark of Gale's 40-year legal career has been his ability to understand new regulatory and legal environments and to help his diverse clients navigate complex issues.
Gale holds both a bachelor's degree and law degree from the University of Alabama, where he served as editor in chief of the Alabama Law Review. He is a former president of the University of Alabama Law School Foundation and has been active in many civic and community organizations, including Leadership Birmingham and Leadership Alabama. He has served as general counsel to the Business Council of Alabama since its inception.
Gale is a former president of both the Alabama State Bar and the Birmingham Bar Association. He was a member of the Alabama Commission on Higher Education for nine years and served as the chairman from 1998 to 2000. Nationally, he has served on the ABA Standing Committee of the Federal Judiciary (Eleventh District) and the Standing Committee on Alternative Dispute Resolution. He is a fellow of the American Bar Foundation and has served on the Board of Directors of the American Judicature Society.
Robert Harris, III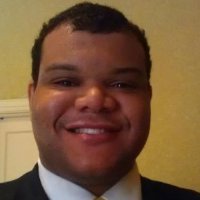 (2007 Fellow)
Robert Harris is the Assistant Vice President and Community Development Officer for Cadence Bank, N.A. headquartered in Birmingham, AL. Cadence is a mid-sized, regional commercial bank with locations in AL, MS, FL, TN, and TX. In his role, Robert oversees all community and economic development lending and investment projects for the Bank. Additionally, he has principal responsibility for the management and administration of the Bank's regulatory compliance with the Community Reinvestment Act of 1977, where he oversees the Bank's philanthropic giving and community engagement. Robert is active in his community serving on the Boards of Director for the Alabama Symphony Orchestra, Alpha Tau Omega (Kappa Rho, Samford), and TAP, Inc. Additionally, Robert serves on the Advisory Boards for the Senior Housing Crime Prevention Foundation (Memphis, TN), LiftFund, Inc., the country's largest small business micro-lender, and on the steering committees for Bank on Birmingham and the Bold Goals Coalition of the United Way of Central Alabama and the Federal Reserve Bank of Atlanta. Robert has served on the staff of the Alabama Department of the American Legion's Alabama Boys State Program for 11 years and is a current member of the Rotaract Club of Birmingham. Robert is a past participant in the Alabama Leadership Initiative, Class 2014, sponsored by Leadership Alabama. Robert is a graduate of The University of Alabama with degrees in Political Science, History, and Business/Organizational Communication. Robert is originally from Alexander City, AL and currently calls Homewood, AL home.
Mike House, Chairperson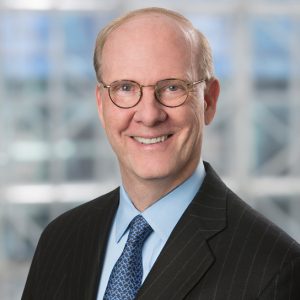 Director of Hogan & Hartson's legislative group. His recognized as one of the top three legislative lawyers in Washington, D.C. by Chamber USA. Mike concentrates on legislative and regulatory matters before the U.S. Congress, White House, and various departments and independent of the executive branch. He represents national and multinational corporations, trade associations, and coalitions.
From 1973 to 1976, Mike served as Administrative Assistant to Alabama Supreme Court Chief Justice Howell Heflin. He also had a dual role as Director of the Permanent Study Commission on the Alabama State Courts, which included the drafting and passage of the judicial article constitutional amendment in 1973, and the implementation legislation in 1975. Because of his work on court reform, he became the youngest person to ever receive an Award of Merit from the Alabama Bar Association.
From 1976-1979, Mike practiced law in Montgomery, Alabama. During that time, he was President of the Alabama Young Lawyers, and Chairman of the Alabama Citizens Conference on Alabama State Courts and the Alabama Citizens Conference on a New Constitution. He also was involved in numerous other professional and civic associations, including being a member of the board of directors of the American Judicature Society. In 1979, Mike was chosen as one of Alabama's four Outstanding Young Men.
From 1979-1986, he served as Administrative Assistant, Chief of Staff to Senator Howell Heflin of Alabama, managed his campaigns in the 1978 and 1984 elections.
Currently, Mike is a Member of the Society of International Business Fellows, the Council of Excellence in Government, President's Cabinet of the University of Alabama, Chairman of the Farrah Law Society, University of Alabama Law School, Board of Directors of Alabama Law School Foundation and Member of the Board of Trustees of The Shakespeare Theatre in Washington, DC.
Mike and his wife, Gina, currently reside in McLean, Virginia.
Dr. Sandral Hullett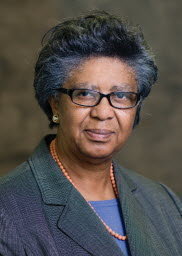 CEO & Medical Director of Jefferson Health System/Cooper Green Hospital in Birmingham, Alabama; Formerly the Executive Director of Family HealthCare of Alabama, a not-for-profit community health center serving 40 rural counties throughout Alabama; Interests include rural health care and health care planning and delivery to the underserved, underinsured, and poor; Awarded The University of Alabama School of Public Health's first Public Health Hero Award for her work providing compassionate care to people living in Alabama's rural, impoverished Black Belt communities; Member of the Institute of Medicine and served on several IOM committees including the Committee on the Changing Market, Managed Care, and Future Viability of Safety Net Providers; Received her M.D. from the Medical College of Pennsylvania and her M.P.H. from The University of Alabama; UA Trustee Emeriti.
Doug Jones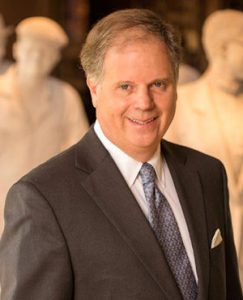 A lawyer at Haskell, Slaughter, Young and Rediker, LLC in Birmingham, AL since 2008, Doug Jones represents individual, institutional and corporate clients in complex civil and criminal litigation, with particular concentrations in class actions, securities litigation, white-collar criminal defense, False Claims Act and whistleblower litigation, environmental litigation and employment discrimination matters.
Prior to joining Haskell Slaughter, Mr. Jones served as United States Attorney for the Northern District of Alabama from 1997 until 2001. As United States Attorney, Mr. Jones personally led the team of prosecutors and investigators in the re-opened case of the 1963 bombing of the 16th Street Baptist Church in Birmingham. Mr. Jones served as lead trial attorney in the successful prosecutions of two former Ku Klux Klansmen for the murder of four young girls killed in the bombing. He also coordinated the federal and state task force that led to the indictment of notorious fugitive Eric Robert Rudolph, who ultimately pled guilty to four terrorist bombings and is serving a life sentence.
Since returning to private practice, Mr. Jones has represented individual and corporate defendants and targets in high-profile white-collar litigation in both federal and state courts and has represented both individual plaintiffs and plaintiff classes in complex securities and annuities litigation, as well as in other complex litigation and investigation matters. In addition, he was appointed General Special Master in Tolbert v. Monsanto and Pharmacia Corp., a massive environmental clean-up action involving PCBs in the Anniston, Alabama area.
He is an alumnus of Leadership Birmingham and was named in 2009 by the Alabama Supreme Court to the Advisory Committee on the Alabama Rules of Evidence.
Peter Loftis Lowe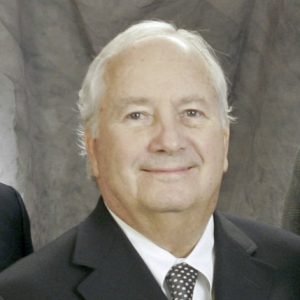 Peter Loftis Lowe is president of G.W. Jones and Sons Real Estate Investment Company, Inc. in Huntsville, Ala., and has made his mark in business through a series of entrepreneurial ventures that have stretched across the Southeast. Lowe has been involved in more than 50 limited liability corporations across the state, ranging from retail stores, shopping centers, aerospace companies, hotels, restaurants, and wine storage facilities. He formerly owned a shopping center in south Alabama and auto supply stores in Alabama, Tennessee and Louisiana.
He received the Member, Appraisal Institute (MAI) designation of the American Institute of Real Estate Appraisers in 1969. He is a member of the National Association of Realtors and is also an Accredited Rural Appraiser, and is a member of the Building Owners and Managers Association.
His experience and background are primarily in the area of commercial real estate. He is responsible for the development and management of all real estate operations of his firm and other partnerships and corporations in which he has ownership.
He served on the Board of Trustees of The University of Alabama System for 17 years and is a Trustee Emeritus. He was an inductee of the Alabama Business Hall of Fame in 2013. He also serves on the University of Alabama Culverhouse College of Commerce and Business Administration Board of Visitors, UAB Health System Board, UAB Valley Foundation and UAH Foundation Board of Directors.
He is a member and past president of the Huntsville Rotary Club, member and past president of Volunteers of America, past board member of the Huntsville-Madison County Chamber of Commerce, past member of the board of directors for the Huntsville Land Trust and served on the U.S. Space and Rocket Center Advisory Committee.
He and his wife have three children: Peter L. Lowe Jr., an attorney; Carl T. Jones Lowe, a building contractor, and Sara Lowe Ahearn, all of Huntsville. They have six grandchildren. His hobbies include golf, art collecting, sporting events and travel.
Gordon G. Martin, Member-at-Large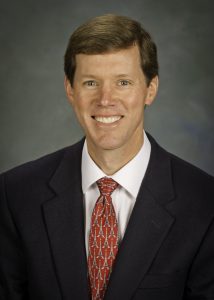 Gordon G. Martin is Senior Vice President and General Counsel of Alabama Power Company. A native of Birmingham, Gordon graduated cum laude from the University of Alabama, where he was elected President of the Student Government Association. He also earned a law degree from the University of Alabama; a Masters degree from the George Washington University; and is a French test shy of a Masters degree from Georgetown University. He has completed executive coursework at the Wharton School at the University of Pennsylvania and Oxford University in England. In the area of economic development, Gordon served as Chairman of the Board of the Montgomery Riverfront Development Foundation, and Chairman of the Board of Directors of the Montgomery Area Chamber of Commerce. In the area of education, Gordon serves on the Board of Directors of the A+ Education Partnership and the McWane Science Center. He is a member of the President's Cabinet at The University of Alabama, and previously served on the Board of Trustees of Huntingdon College. Gordon has also served on advisory boards at Auburn University, Auburn Montgomery, and Birmingham-Southern College. Gordon plays a leadership role at numerous charitable and civic organizations, including board service at the Alabama Shakespeare Festival, The American Village in Montevallo, the United Way of Central Alabama, the Public Affairs Research Council of Alabama, the Alabama Archives and History Foundation, and the Alabama Heritage Foundation. Gordon is a graduate of Leadership Alabama, Leadership Montgomery and Leadership Shelby County. He was named Montgomery Advertiser's Citizen of the Year in 2006. He and his wife, Margret, have five children, two of whom attend the University of Alabama.
Mark Martin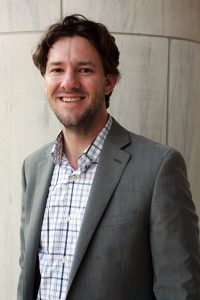 (2000 Fellow)
Mark Martin is currently pursuing a doctorate degree in K-12 education leadership at Harvard University in Cambridge, Massachusetts. Prior to this, Mark served as the School Director and was the founding elementary principal of Langston Hughes Academy, an open-enrollment public charter school in New Orleans, Louisiana. LHA opened in the fall of 2007 with 110 fourth and fifth grade students and has grown to include grades pre-K – 8, serving over 800 students. Mark began his career in education as a first grade teacher in Atlanta Public Schools through the Teach For America program, and he has earned a Master of Business Administration (MBA) degree focusing on Social Entrepreneurship from the University of Georgia's Terry College of Business. Mark and his wife Tiffany recently welcomed baby Marilee into their family.
Dr. David Mathews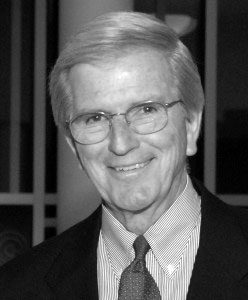 David Mathews is president of the Kettering Foundation, a nonprofit research foundation rooted in the American tradition of invention. Prior to his work with the foundation, Mathews served as Secretary of Health, Education, and Welfare in the Ford administration. From 1965 to 1980, he taught history at the University of Alabama, where he also served as president from 1969 to 1980. Mathews earned an A.B. degree in history and classical Greek. After graduating Phi Beta Kappa from the University of Alabama, he received his Ph.D. in history from Columbia University. Mathews has served on the boards of a variety of organizations, currently including the Gerald R. Ford Foundation, National Issues Forums Institute, Southern Institute on Children and Families, and Public Agenda. He has received numerous awards, and in 2007, the Alabama Center for Civic Life was renamed in his honor. He is also the recipient of 17 honorary degrees. Mathews has written extensively on Southern history, public policy, education, and international problem solving. His books include Politics for People: Finding a Responsible Public Voice and Reclaiming Public Education by Reclaiming Our Democracy. Mathews is married to Mary Chapman Mathews, and they have two daughters and six grandchildren.
Marion McIntosh, Secretary (2005 Fellow)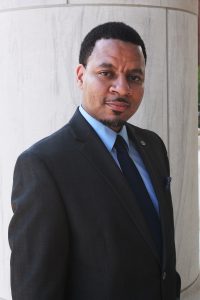 Marion S. McIntosh is originally from Monroeville, AL, and currently works as a Process Engineer at Honda Manufacturing of Alabama, LLC. He is a graduate of the University of Alabama with Bachelor's and Master's degrees in Industrial Engineering, May 2003 and August 2006, respectively. While at the Capstone, Marion served as a Regional Executive Board member, and President of the UA Chapter of the National Society of Black Engineers. He also served as an SGA Senator, and a 2005 Student Fellow in the Blackburn Institute. Marion gained experience working with students as a Residential Assistant and Hall Director in Housing and Residential Communities, and a Teaching Assistant in the Dept. of Industrial Engineering. In his spare time, he volunteers as a motivational speaker and addresses youth groups, minority engineering students, and professional organizations on topics ranging from collegiate success to community activism. He aspires to get more actively involved in public service and volunteers on various political campaigns. Marion currently serves on the Board of Directors for the Alabama Mathematics, Science, Technology, and Engineering Coalition (AMSTEC) and is a Life Member of the Alpha Phi Alpha Fraternity, Inc.
Ray H. Miller, III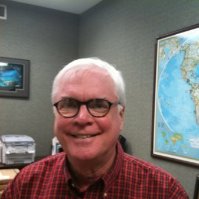 Ray has more than 40 years of extensive sales and marketing experience in diverse industries. The breadth of Ray's experience contributes solidly to his ability to develop, implement, and execute strategies that focus on growth. Ray is the founder and CEO of Autism Avenue, Inc. and has been instrumental in its formation as a 501 (c) (3) tax-exempt public charity. Autism Avenue, Inc. dba Autism to Ability has a mission to develop and administer programs for families with children and youth with special needs, and to promote awareness of autism. In addition, he is co-owner of The Northern Gulf Group, an international sales and marketing company. Ray is a graduate of the University of Alabama with a B.A. in English. He is a Trustee and Secretary for the National Maritime Museum of the Gulf of Mexico (GulfQuest). He has been designated by The Secretary of Commerce as a Member of the Alabama District Export Council. Ray and his wife, Becky resides in Mobile, AL.
LeRoy Nix (2007 Fellow)
Leroy Nix is the manager of Corporate and Constituent Affairs at Alabama Power's corporate headquarters in Birmingham where he promotes the company's legislative and regulatory agenda in Alabama and Washington, DC. In this capacity, he works closely with elected officials, community leaders, and stakeholder groups at both the state and national levels on issues related to energy and environmental policy. Leroy also serves as the liaison between Alabama Power and its wholesale customers, which represent five percent of the company's revenue.
Leroy is a 2003 graduate of the University of Montevallo where he received a bachelor's degree in political science. From 2003 to 2006, Leroy served as legislative aide to US Senator Jeff Sessions in Washington, DC, and served in various roles for both the Presidential and US Senate campaigns during the 2004 election cycle.
Before joining Alabama Power in 2009, Leroy earned his Juris Doctor from The University of Alabama School of Law, and was admitted to the Alabama State Bar. While at Alabama, he was a member of the Blackburn Leadership Institute, Bench and Bar Legal Honor Society, Student Bar Association, and also served as president of the Black Law Students Association. Currently Leroy is an active member of several community boards, including the Renasant Bank Community Board, The Jones Valley Teaching Farm and the Alabama Classic Foundation.
Marjorie Kay Nix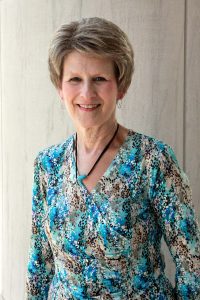 Marjorie Kay Nix, widow of Frank A. Nix, graduated from Samford University with a Bachelor of Music degree with an emphasis in piano performance. She is a member of the Samford Legacy League, University President's Cabinet, and Women of the Capstone at The University of Alabama. She is a member at Brookwood Baptist Church in Birmingham, Alabama where she has served as church pianist, kindergarten teacher, piano instructor, children's choir teacher, and is a member of the choir and handbell choir. She is the proud mother of 2 daughters and 1 son, all graduates from The University of Alabama, and 7 beautiful grandchildren. Her hobbies and interests include sewing, gardening, traveling, attending sporting events, and "baby-sitting" grandchildren.
Jon Noland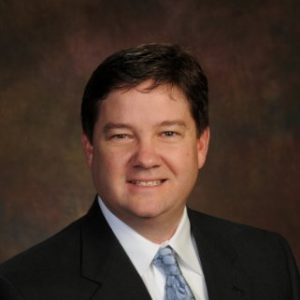 Born in Tuscaloosa, graduated from Foley High School in Baldwin County, Alabama. 1992 graduate of UA in Mechanical Engineering. Married to the former Madge Burke of Birmingham, two children, Beth (19) and Tyler (15). Currently lives in Birmingham area. Current member of UA College of Engineer Leadership Board. Department of Mechanical Engineering Fellow. Member of Southern Gas Association (former Chairman), Member of Capstone Engineering Society (former board member and Volunteer of the Year Award recipient)
William O'Connor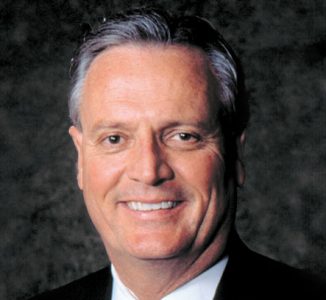 Bill O'Connor is a public affairs consultant from Montgomery, Alabama. In the past he has served as the Director of Public Information for the Commissioner of the Alabama Department of Mental Health, Executive Director with the Alabama Press Association, Assistant to the President of The University of Alabama as Director of Legislative Relations, Associate Professor in the Department of Advertising and Public Relations in UA's College of Communication, Vice Chancellor for External Affairs at The University of Alabama Systems, President and CEO of the Business Council of Alabama, and Managing Director for the Campaign for Alabama. Currently, he is an independent business consultant associated with Franklin Resources Group.
Larry O'Neal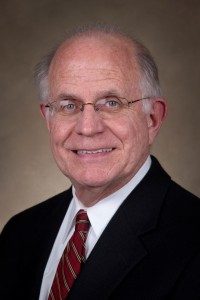 Larry O'Neal is retired from The University of Alabama, where he most recently served as Director of Leadership Gifts. O'Neal held several positions at the University from 1988 to 2015. He served as director of development for the College of Arts & Sciences, assistant vice president for development, senior director of development, director of development and director of planned giving. From 1997 to 1998, O'Neal served as vice president of advancement at The University of Alabama in Huntsville. O'Neal also has previously held positions at First National Bank of Tuscaloosa, AmSouth Bank, and DCH Health System/DCH Foundation in Tuscaloosa and Commercial National Bank & Trust Co., in Laurel, MS. O'Neal received a bachelor's degree in business and accounting from Livingston University (now The University of West Alabama).
Carol Patterson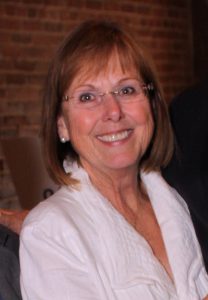 Carol is a retired professional in the healthcare field, having spent fifteen years with CIGNA. The Pattersons are also devoted to family and church activities.
Thomas Patterson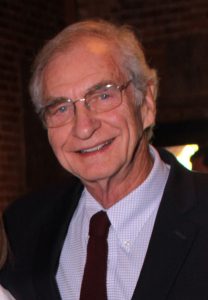 Tom is retired and previously founded SEAKO, TXEN, and DAXKO, where he demonstrated his entrepreneurial spirit in developing computer based systems for healthcare and non-profit member organization.
Andres Peña (2009 Fellow)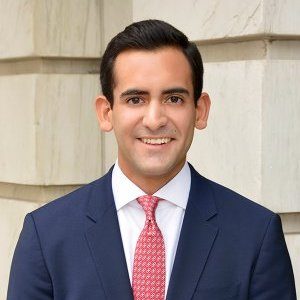 Andres Peña is Director of Governmental Relations at Kaufman & Killen, a land use law firm in San Antonio, TX. He was previously the head of External Affairs at the United States Hispanic Chamber of Commerce (USHCC), where he led the USHCC's government affairs, policy, and public engagement efforts among key stakeholders in Washington including Congress, the Administration, and national trade associations. Prior to this role, Andres worked under the USHCC's Vice President of Government Affairs & Policy as a Special Assistant and later as Manager of External Affairs and Policy. In his time at the USHCC, he has co-authored two editions of the USHCC Legislative Agenda, coordinated several high profile events with presidential candidates and senior government officials, and managed public affairs projects that highlight Hispanic business owners. Originally from Bay City, TX, Andres attended the University of Alabama where he studied business management and political science. As an undergrad, he worked for two years on campus at the Women's Resource Center. Andres currently volunteers in Washington, DC with the American Cancer Society.
Alejandro Perez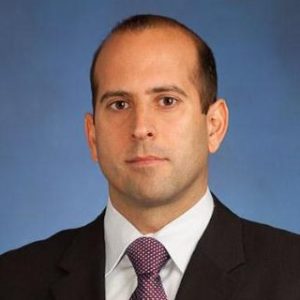 Alejandro is global head of Bank Relations and Market Infrastructure for Goldman Sachs. He serves as co-chair of the Operations Hispanic and Latin Network at Goldman Sachs. Prior to joining Goldman Sachs, Alejandro worked at Shell Oil Company as a construction manager in South Florida and as an environmental engineer in Northern California. Alejandro earned a BS in Mechanical Engineering from the University of Alabama in 1994 and an MBA from the Stern School of Business at New York University in 2004. He and his wife, Michelle, have two children and live in New York City.
Holly Piper, Vice-Chairperson
Former Hotel Executive; Vanderbilt University development officer, and small business owner; Civic and community leader. Daughter of Dr. John L. Blackburn.
Eric L. Pruitt (1996 Fellow)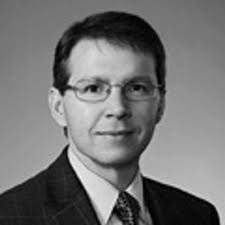 Eric L. Pruitt is a business, real estate and tax lawyer who primarily represents lenders in commercial loan transactions throughout the country. Eric received his B.A. and J.D. from The University of Alabama, and a LL.M. in taxation from NYU. He is a shareholder in the Birmingham office of Baker, Donelson, Bearman, Caldwell, and Berkowitz, P.C. He serves on the Board of Directors of the Business Council of Alabama (BCA) and is the Vice President for the Turnaround Management Association – Alabama Chapter. Eric is also an officer and member of the Board of Trustees of The Alabama Ballet and serves as a member of the Advisory Board for The Blackburn Institute. Eric lives in Vestavia Hills, Alabama with his wife, Aimee, and their two young children.
Joe H. Ritch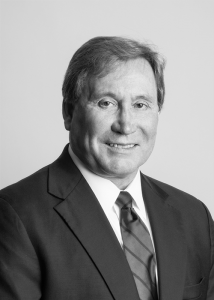 Joe H. Ritch is an attorney with the law firm of Sirote & Permutt, PC in the Huntsville office. He specializes in business and corporate matters. He is also a member of the Board of Directors of the Tennessee Valley Authority and serves as Chairman of the Board. He is also the Chairman of the Tennessee Valley BRAC Committee a coalition of 15 communities in North Alabama and South Central Tennessee that oversees Base Realignment and Closure issues at Redstone Arsenal in Huntsville. He is the founder and the first head coach of the University of Alabama in Huntsville ice hockey team. The team is the only NCAA Division I ice hockey team in the south. He is formerly a member of the University of Alabama System Board of Trustees and is now a Trustee emeritus. He is a graduate of the University of Alabama in Huntsville, Samford University and New York University. He is married to Lana C. Ritch.
Michelle Roth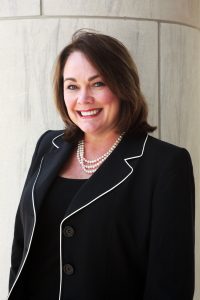 As Executive Director of the Alabama Cable Telecommunications Association, Michelle Roth is responsible for Legislative Affairs, Public and Community Relations and Statewide Advocacy efforts supporting Alabama's cable industry. Prior to this, Michelle was Leadership Alabama's Program Manager, where she had the opportunity to coordinate 7 outstanding classes of Alabama leaders from 2008-2015. Her responsibilities included program management and leadership as well as coordination of the statewide nomination, selection and recruitment process. From 2003-2008, Michelle led MSR Consulting, and assisted small businesses and non-profit organizations in all phases of Human Resources, including recruiting, selection, personnel development and evaluations, team building and conflict resolution. Beginning in 1990, she served as HR Manager and other related positions with a regional bank. A native of Lakeland, Florida, Michelle is a graduate of the University of Alabama, with a B.S. in Marketing. She has served on the board and executive committee of several charitable and community organizations, including the Blackburn Institute, The Governor's Broad Band Initiative Advisory Committee, First United Methodist Church Board of Trustees, The Montgomery Education Foundation, VOICES for Alabama's Children, the Alabama Campaign to Prevent Teen Pregnancy, the Alabama Dance Theatre and various community and social organizations. Michelle and her husband, Toby, reside in Montgomery with their three daughters, Lillian (20) and identical twins Madeline and Annabel (17). They are active members of First United Methodist Church in Montgomery.
John Saxon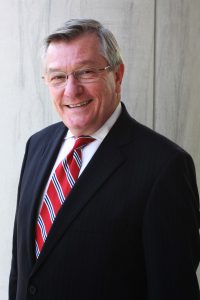 Attorney with John D. Saxon P.C., specializing in employment litigation; Former White House Fellow and counsel to four Committees of the U.S. Senate; Former Treasurer, Alabama Democratic Party; Chairman, Alabama Clinton for President Campaign; Chairman Alabama Wes Clark for President Campaign; Fellow, American College of Trial Lawyers.
Bobbie Siegal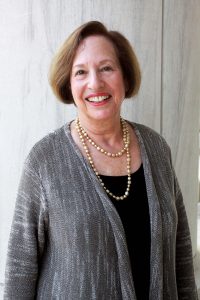 Bobbie Siegal has a passion for promoting inclusiveness, respect and mutual understanding among people from different backgrounds. Bobbie's lifetime goal and work has been to teach and engage young people to help them appreciate their own value and dignity and to instill in them a sense of empathy and compassion for others. She has devoted a large part of her life toward teaching and has taught at UAB, Mountain Brook High School, and Tuscaloosa County Junior High.
Through her teaching and her volunteering, Bobbie has tried to foster cross-cultural relations so that our society can appreciate our diversity rather than be threatened by it. She has been an advisor of Camp Anytown, has served on numerous boards and has been honored by NCCJ, Girl Scouts of America.
Bobbie feels blessed to have had the opportunity to give back to her community and to have the love and support of her husband of 53 years, Don, and her 2 children and 5 granchildren.
Bobbie has received many honors, the most recent being selected as a 2016 recipient of Positve Maturity's "The Top 50 Over 50" in central Alabama.
Joan R. Smith
(2007 Fellow)
Joan Smith currently serves as the Integration Lead for the US Army's Improved Turbine Engine Program (ITEP), supporting the future development of US Army Aviation. She is responsible for program management of multiple efforts that will enable a higher powered, more fuel efficient engine in the next generation of Black Hawk and Apache helicopters. ITEP has been identified as the Army's highest priority modernization effort. These developments will ensure US armed forces remain the best equipped and most technologically advanced military well into the 21st century.
Her career with the Department of Defense began following her graduation from the University of Alabama in 2008 with a degree in Metallurgical and Materials engineering. First working as a Materials Engineer, she specialized in materials characterization, failure analysis, and mechanical testing of aviation and missile structures at the Aviation and Missile Research Development and Engineering Center (AMRDEC). Joan then became a missile research lead responsible for all component testing and materials selection required for incorporating multi-functional electronics into composite structures. In 2012, she was selected as the first civilian to serve as Executive Officer to the AMRDEC Director, helping manage an organization of 9,000 employees and budget of $2.5B. She began working for Utility Helicopter Project Office (UHPO) in 2013 where she was responsible for the management of multiple programs that facilitated improvements to the Black Hawk Fleet.
Joan's community involvement began with her work in Leadership Huntsville's Connect program for young professionals. Through Connect, she became involved in leading community impact projects ranging from fundraising for the victims of the F5 Hackleburg, Alabama tornado to serving as the overall Connect Advisory Council Co-chair, helping impart the same "call to action" that she has to fifty young professionals who are also Connect graduates. Joan is also involved in the Huntsville Hospital Foundation, Junior League of Huntsville, and the Committee of 100. Joan also serves on the Committee of 100 political action committee (PAC), BizPac, whose mission is to identify, develop, and encourage visionary business-oriented candidates with a commitment to cooperative government to run for local public office, and support them as they serve the community.
As an alumnus of the University of Alabama's College of Engineering, Joan is proud to serve on the Capstone Engineering Society's Board of Directors where she helps support the College of Engineering recruiting, program development, and alumni involvement. She also serves on the University of Alabama's Blackburn Institute Advisory Board where she works to develop a network of leaders across Alabama devoted to understanding the challenges which face our state and act as agents of change.
Joan and her husband, Will, live in Huntsville with their five-year-old daughter, Kayleigh, and one-year-old son, Wilson. In her spare time, Joan enjoys cooking from her garden, hiking, and college sports.
Judge Lynwood Smith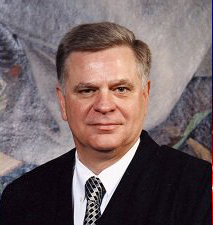 Lynwood Smith is a judge on the United States District Court for the Northern District of Alabama. Prior to his nomination by President Clinton and confirmation by the Senate in 1995, Judge Smith served as a judge on the Circuit Court for the 23rd Judicial Circuit and a District Judge for Madison County, Alabama. Judge Smith resides with his wife, the former Missy Ming, in Huntsville, Alabama.
Victoria Starks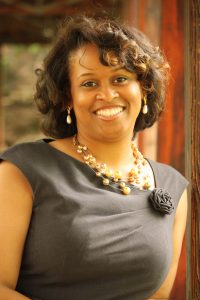 Victoria graduated from The University of Alabama, where she earned a Bachelor of Arts in English with a minor in General Business in 2002. Having a passion for the law, she went on to attend Thomas M. Cooley Law School in Lansing, MI, where she earned her Juris Doctorate in January 2006 with concentrations in Litigation and General, Solo and Small Firm Practice. Believing in giving back, she volunteered with Teen Court, which is where she got her first exposure to participating in the Juvenile Court system. After obtaining her Juris Doctorate degree, Victoria relocated to Atlanta, GA where she worked two years as an associate attorney at Bryan P. Hilton, P.C. During those two years, Victoria delved more into the practice of juvenile law. In 2008, Victoria became a solo practitioner at Ward Law, P.C., where she concentrates her practice mostly on juvenile and family law.
She is also a proud member of the State Bar of Georgia, Young Lawyers Division of the State Bar of Georgia, National Association of Counsel for Children, Georgia Association of Counsel for Children, Junior League of Atlanta, and Sigma Gamma Rho Sorority, Inc.
Donald Stewart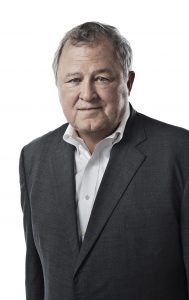 Donald W. Stewart is an attorney with the firm of Stewart & Stewart, PC with offices located in Bessemer and Anniston, Alabama; former State Legislator and United States Senator. While Student Government Association President, Donald provided leadership in the integration of The University of Alabama in 1963.
Leonard Stolar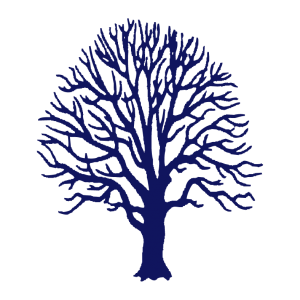 Attorney with Stolar & Stolar; Former University of Alabama student leader.
Dr. Louise Thibodaux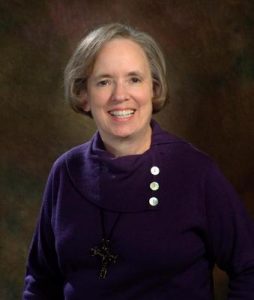 Louise (Lou) Thibodaux is a graduate of Mount Holyoke College (B.A., English) and of the University of Southern California (M.A., Occupational Therapy). She earned a Ph.D. (Medical Sociology) from the University of Alabama at Birmingham where her research focus was on the re-integration of people into productive living following spinal cord injury. She is an ordained deacon in the Episcopal Church and until her retirement in 2015 served as the Archdeacon of the Episcopal Diocese of Alabama. Lou's passions are teaching, servant leadership and fostering life-long learning. In 2013-2014 she co-chaired the Bylaws Committee for the Blackburn Institute and subsequently served as at-large member of the Executive Committee of the Advisory Board. She is a current member of the Selection Committee.
Tracy Thompson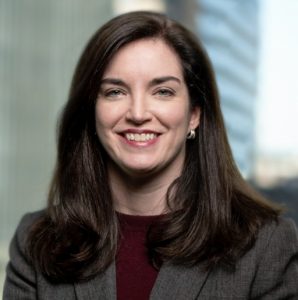 Tracy Thompson is a partner at Bradley Arant Boult Cummings in Birmingham, AL. She is a UA and Yale Law graduate. She has served on the Board of Visitors of the UA Honors College since 2005 and is an active member in the Birmingham community by serving on numerous boards and councils.
Kevin L. Turner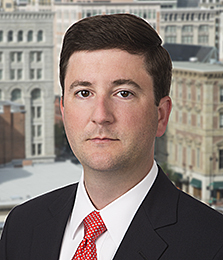 Kevin L. Turner serves as Counsel in the Washington, DC office of Venable LLP. He has significant experience in state-level public service and private practice. Prior to joining Venable, Mr. Turner served as Chief Deputy Attorney General of Alabama. In that role, he served as the principal adviser to Alabama Attorney General Luther Strange on legal and administrative matters and was responsible for overseeing the operations of the office. Mr. Turner began his career in private practice representing clients in connection with mergers, acquisitions and divestitures; venture capital investments; private equity transactions; business entity formation; and capitalization. He also advised clients on various governmental affairs issues, including political action committee formation and compliance, campaign finance regulations, and federal and state legislative analysis and strategy.
Turner is a summa cum laude graduate of the University of Alabama School of Law. While in law school, he served as Acquisitions Editor for the Alabama Law Review and was inducted into the Order of the Coif and received the Dean M. Leigh Harrison Award. He also holds a M.B.A. from the University of Alabama. Turner graduated summa cum laude from Hampden-Sydney College with a bachelor's degree in Political Science and Economics and is a former member of the College's Board of Trustees.
Robert Turner (2001 Fellow)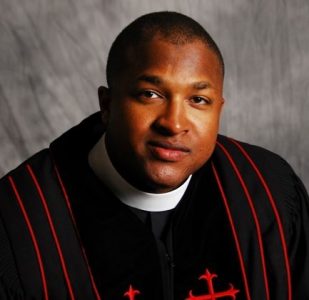 From Tuskegee, AL, Robert Turner graduated from The University of Alabama with a B.S. in Political Science. He then graduated with honors from Turner Seminary at the Interdenominational Theological Center with a Masters in Divinity, followed by his Doctor of Ministry from United Theological Seminary in Dayton, Ohio. Former Student Chair of the Blackburn Institute; Executive Chief of Staff of SGA; President of College Democrats; and Vice President of Alabama Students for Constitutional Reform. Ordained minister and Pastor of St. Paul A.M.E. Church.
R.B. Walker (2005 Fellow)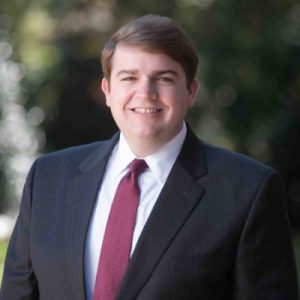 Montgomery native R.B. Walker currently works in Governmental Relations for Alabama Power Company, representing the Company's interest before the Alabama State Legislature and other departments of state government. He graduated from The University of Alabama with a degree in political science and studied politics at Oxford University in Oxford, England. Governor-elect Robert Bentley appointed him to his Transition and Inaugural Committee as Transition Manager and he has also served as Deputy Director of the Tornado Recovery Action Council. During his senior year of college, R.B. served as the 93rd president of the UA Student Government Association.
Judson Wells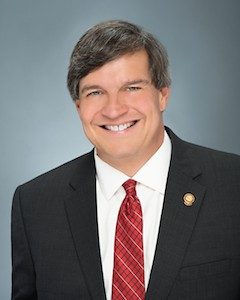 After serving with distinction as a Mobile County District Judge from 1997-2007, Judge Wells joined Carr Allison as a shareholder on January 1, 2008. Since joining Carr Allison, he has brought his years of judicial experience and prior defense lawyer experience to serve his clients in many areas of the law. He has defended labor and employment, professional liability, worker's compensation and insurance claims. He currently serves as a Special Master for Mobile County Circuit Court (appointed by the Honorable Ben Brooks) and also serves as a mediator, both by private retention and by appointment by various Mobile and Baldwin County Circuit judges. Judge Wells is recognized by and registered as a trained mediator with the Alabama Center for Dispute Resolution, and is listed on the Alabama State Court Mediator Roster for 2015-2016, as he has been for many years.
Judge Wells is an active member of the Professional Liability Attorneys Network (PLAN), a national network of professional liability lawyers, where he serves as Co-Chairman of the Membership Committee (2011-present), and served as Co-Chairman of the 2014 PLAN Atlanta Regional Seminar. Judge Wells serves as a continuing education lecturer on employment law issues for clients. Judge Wells has successfully defended many employers on EEOC charges and in court. During his time on the bench, Judge Wells handled a heavy docket of civil, criminal and traffic cases. Additionally, he served as a "duty judge" for Mobile County Circuit Court, presiding over numerous civil jury trials, including a two week civil trial on a case of first impression in Alabama. Judge Wells served as a frequent lecturer for the Alabama Judicial College from 1998 through 2009. He remains "on call" to handle court dockets for Mobile County District Court as needed. He currently serves as Secretary of the Mobile County Judicial Commission (2013-2019) as a representative of the Mobile Bar Association.
Judge Wells practiced law for 11 years prior to assuming the bench, specializing in insurance and corporate defense. At the time of his appointment to the bench by Governor Fob James in 1997, he was a named partner in the firm of Janecky, Newell, Potts, Wells & Wilson, PC. Judge Wells is a proud graduate of The University of Alabama (B.A. 1983; J.D. 1986). He has served his alma mater in numerous capacities over the years, most notably by serving as President of the National Alumni Association (2005-2006), a 35,000 member organization with members worldwide, and President of the UA Law School Alumni Association (2000-2001). He serves as a Director of the UA Law School Foundation (2007-Present), is past secretary and current Director of the Mobile Red Elephant Club, and is a founding member of the Bama Tip-Off Club of Mobile. An active community leader, Judge Wells currently sits on the Senior Bowl Committee and the Mobile Arts and Sports Association. He is a past president of the Alabama District Judges Association (2004- 2005) and the Mobile Touchdown Club (2005-2006), a 65 year old youth athletic charity.