Inspired by a desire to better live by our value of "networking through the generations," in May 2020 we introduced Blackburn Connect. The adoption of this online networking platform marked the culmination of a lengthy effort to find a secure, robust, user-friendly, and cost-effective service that would fulfill our community's needs.
Our decision depended heavily on input from Blackburn Fellows who made clear that connecting with community members in their profession and/or local area was a priority. Additionally, UA administrators vetted data handling procedures to ensure that they met high security and privacy standards.
We are thrilled about Blackburn Connect for many reasons.
After engaging with members of the Blackburn community the last two months on Blackburn Connect, I would like to express my gratitude for the platform, our Blackburn team, and everyone who contributed to helping make this happen. Blackburn Connect has allowed me to reach out to several community members that are currently engaged in projects that I wanted to gain knowledge and skills in. This resource will have a positive impact on our community for years to come. Just as so many have already assisted me over Blackburn Connect, please let me know how I can assist you at any time.

Ubuntu,

Pat Reynolds

2018 Blackburn Fellow, 2019-2021 Advisory Board Member
Student Testimonial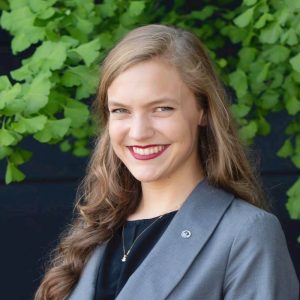 Blackburn Connect is an amazing initiative on the Blackburn staff's behalf. I'm so glad they've begun this program, especially now that it is so difficult to network in person. Exchanging thoughts and ideas with fellow Blackburn enthusiasts is such an incredible opportunity for all in the Blackburn family, and I've had great fun in connecting with people on the platform. Many thanks to the staff for pulling this program together, I can't wait to see it help us change the damn state!

Tana Early

2019 Student Class