Fellows select officers from among themselves to act as liaisons to the Blackburn Institute staff and the Advisory Board. These officers serve two-year terms, based on the academic calendar (August to July of even years). FIN officers are expected to participate actively in institute events and attend Advisory Board meetings, as well as build programming and networks to support the mission of the Blackburn Institute.
---
2016-18 Fellows Involvement Network Officers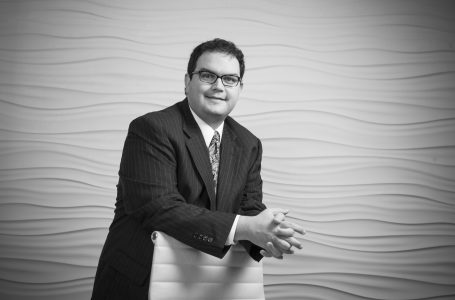 Chairperson
Acts as the official spokesperson for the Fellows.
Provides general leadership and presides over all Fellow meetings.
Assumes responsibility for the Fellows' continued development through participation in Institite activities.
Serves as the liaison between Fellows and the Leadership Team and the Advisory Board.
Together with Vice Chairperson, organizes informal gatherings that promote dialogue and community among Fellows.
Benjamin L. Foster currently lives in Birmingham, AL and is a native of Coaling, AL. Ben works in the financial services industry. He is a two time graduate of UA, receiving his BA in Telecommunication and Film/ Political Science in 2009 and his MBA in 2013. Ben enjoys promoting Birmingham's revitalization as well as the city's growing music scene. He is a member of the Rotaract Club of Birmingham and helps organize community events with Central City Neighborhood Association. Ben will serve as the Chair of the Blackburn Institute's Fellow Involvement Network starting in August 2016.
---
Vice-Chairperson
Presides over meetings of Fellows in the absence of the Chairperson.
Together with the Chairperson, organizes informal gatherings that promote dialogue and community among Fellows.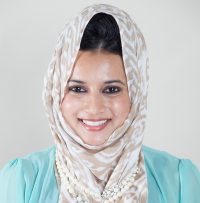 Rashmee Sharif, Vice-Chairperson
Rashmee Sharif is a Change Manager for Cigna's Operating Effectiveness team and she is based in Birmingham, AL. Rashmee grew up in Tuscaloosa, AL and earned both her undergraduate degree and MBA at The University of Alabama. Prior to obtaining her MBA, Rashmee served as a Rotary Ambassadorial Scholar in Buenos Aires, Argentina from 2006 to 2008. From 2008 to 2012, Rashmee was a Global Studies Instructor at Alabama and she led Alabama students to Bangladesh's Grameen Bank for three consecutive summers as a Study Abroad Director. She currently serves on UA's Division of Community Affairs Board of Advisors as Chair of the Global and Community Leadership Committee. Additionally, she is involved with the Junior League of Birmingham and serves as Vice Chair of the Fellows Involvement Network (FIN).
---
Community Education Leader
Internally publicizes all Institute activities and personal achievements of Blackburn Students and Blackburn Fellows (via Facebook, email, telephone, etc.).
Provides appropriate external individuals, departments, and media with relevant information regarding Institute activities and events (i.e. press releases, event descriptions, post-event summaries, etc.).
Coordinates the gathering of information for the website and publications.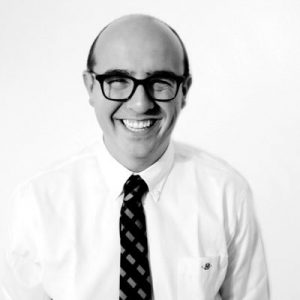 John Hammontree, Community Education Leader
John Hammontree is a managing producer for AL.com, overseeing opinions and in depth coverage. John grew up in Birmingham and graduated from the University of Alabama with a degree in English and Political Science. He served as Blackburn Student Chair while on campus. In 2010, John served as a campaign manager for an Alabama State House race. In the years following, John spent time in Washington, DC, and San Francisco, working in public affairs and strategic communications.