The theme of the Blackburn Institute's 2019 Annual Symposium, "Blackburn at 25: Honoring our Past, Building our Future," will highlight the work of Dr. John L. Blackburn against the backdrop of desegregation at The University of Alabama, the creation of the Blackburn Institute, and our efforts to change the state in the present and into the future. Attendees will hear from speakers and panelists sharing the challenges of the past and working to affect positive change in the state of Alabama.
The event, held over a two-day period in late August, continues traditions familiar to those who have attended symposium in the past, builds on successful recent innovations, and re-formats the content session blocks for a wider range of topics and session styles. Attendees will see opportunities for both peer gatherings and full-community networking through meals, planning sessions, and dialogue activities.
Special features of this 25th anniversary event include the addition of content sessions specifically designed for Fellows, small community dinners for the Advisory Board and Fellows, a collaborative Poverty Simulation with the Center for Service and Leadership, family activities for guests with children, a community celebration at the Tuscaloosa River Market, and much more!
Event Dates and Locations
This year's event will be held on Friday, August 23 and Saturday, August 24 at four locations in Tuscaloosa, AL: Ferguson Center (The University of Alabama), Alabama Museum of Natural History (The University of Alabama), The University Club, and Tuscaloosa River Market
Program Guide
The full Program Guide is now available and includes detailed schedules; session descriptions and presenter biographies; venue, hotel, and parking information; and much, much more helpful information to help guide you prepare for the weekend. Please note that the required parking pass for Friday, August 23 is included in this guide and Fellows, Advisory Board members and guests should print it in advance to scan at the gate of the parking garage or display on their dashboard for the surface lot.
As quick reference guides to the weekend's content the content session overview and schedule overviews for Advisory Board and Blackburn Society Members, Fellows, and Students have been archived.
Keynote and Featured Speakers
As a unique feature for the 25th anniversary Annual Symposium, in addition to the Frank A. Nix Memorial Lecture, special featured speakers will present to the full community to open the event on Saturday morning at the Ferguson Student Center and to close the event on Saturday night at the Tuscaloosa River Market.
Keynote Speaker (Frank A. Nix Memorial Lecture on Ethical Leadership)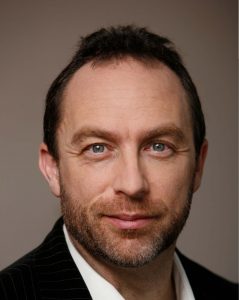 One of the highlights of the weekend will be the keynote speaker, Mr. Jimmy Wales, in the Frank A. Nix Memorial Lecture on Ethical Leadership on Saturday afternoon in the Ferguson Student Center Ballroom.
Ranked by Forbes Magazine as a "Web Celeb", Jimmy Donal Wales is a U.S. Internet entrepreneur, wiki pioneer, and technology visionary, who is best known as the Founder of Wikipedia, an international collaborative free content encyclopedia on the Internet, and the Wikimedia Foundation. He is also the founder of WikiTribune, a groundbreaking ad-free news platform that produces evidence-based journalism, and co-founder of Wikia, a privately owned free web hosting service he set up in 2004.
The origins of Wikipedia began in March 2000, when Mr. Wales started Nupedia ("the free encyclopedia"), which was characterized by an extensive peer-review process designed to make its articles of a quality comparable to that of professional encyclopedias. With the addition of wikis (a collection of web pages designed to enable anyone who accesses it to contribute or modify content), the project was dubbed "Wikipedia." Mr. Wales laid down the founding principles and content, establishing an Internet-based community of contributors during that year. Wikipedia was initially intended to be a wiki-based site for collaboration on early encyclopedic content for submission to Nupedia, but Wikipedia's rapid growth quickly overshadowed Nupedia's development.
In a 2004 interview with Slashdot, Mr. Wales explained his motivations about Wikipedia, "Imagine a world in which every single person on the planet is given free access to the sum of all human knowledge. That's what we're doing."
The success of the project has helped popularize a trend in web development (called Web 2.0) that aims to facilitate creativity, collaboration, and sharing among users. As Wikipedia expanded and its public profile grew, Mr. Wales took on the role of the project's spokesperson and promoter through speaking engagements and media appearances. His work with Wikipedia, which has become the world's largest encyclopedia, prompted TIME Magazine to name him one of its "100 Most Influential People," in 2006 in the "Scientists & Thinkers" category.
In 2003, Mr. Wales founded the Wikimedia Foundation, a nonprofit charitable organization dedicated to encouraging the growth, development and distribution of free, multilingual content, and to providing the full content of these wiki-based projects to the public free of charge. The Wikimedia Foundation operates some of the largest collaboratively edited reference projects in the world, including Wikipedia, the 5th most popular website in the world.
In 2004, Wales co-founded, with Angela Beesley, the for-profit company Wikia, Inc. Wikia is a wiki farm — a collection of individual wikis on different subjects, all hosted on the same website. As part of his work at Wikia, Inc., Mr. Wales is developing a human-powered search engine, Search Wikia, which will be based on the same open, transparent, community-driven principles of Wikia and Wikipedia.
In 2017, Wales founded WikiTribune, an ad-free global news platform that aims to address the idea that "the news is broken and we can fix it." By pairing standards-based journalism with a team of dedicated community contributors and a crowdfunded business model, WikiTribune ensures articles are fact-checked and un-biased, sources are transparent, and users have the ability to flag and contribute to the articles they read. As citizens' demand for reliable, fact-based journalism grows ever-louder, Wales is blazing a path forward that will reshape news media.
Mr. Wales is a Fellow of the Berkman Center for Internet & Society at Harvard Law School. He serves on the Board of Directors of Socialtext, a provider of wiki technology to businesses and the non-profit organization Creative Commons. Mr. Wales has received an honorary doctorate from numerous academic institutions, including Knox College of Illinois where he was presented with a Pioneer Award from the Electronic Frontier Foundation, and Maastricht University, where he received the Common Wealth Award of Distinguished Service.
Mr. Wales received his bachelor's degree in finance from Auburn University and started with the Ph.D. finance program at the University of Alabama, where he left with a Master's. After that, he took courses offered in the Ph.D. finance program at Indiana University. He taught at both universities during his postgraduate studies, but did not write the doctoral dissertation required to earn a Ph.D.
Featured Speakers
We are pleased to announce two special guests that will join us for the 2019 Annual Symposium as featured speakers.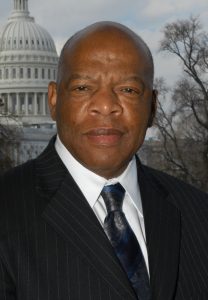 Opening the main day of the symposium on Saturday, August 24 will be civil rights leader Rep. John R. Lewis (D-GA). Born outside Troy, Alabama in 1940, Rep. Lewis grew up in an era of racial segregation and, inspired by Martin Luther King Jr., he joined the burgeoning civil rights movement. During his time in Nashville, Tennessee at American Baptist Theological Seminary and Fisk University, he became a dedicated adherents to the discipline and philosophy of nonviolence. Rep. Lewis was a Freedom Rider, spoke at 1963's March on Washington and led the demonstration in Selma that became known as "Bloody Sunday." First elected to the U.S. House of Representatives in 1986, Rep. Lewis has been re-elected 16 times and continues to serve the citizens of Atlanta, Georgia and the 5th congressional district to this day. Rep. Lewis has been the recipient of a number of awards and accolades for his lifetime of work and dedication to civil rights, including the Profile in Courage Award from the John F. Kennedy Library Foundation in 2001 and the Presidential Medal of Freedom from Pres. Barack Obama in 2011.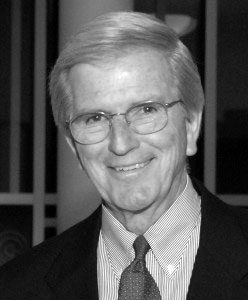 Closing the symposium following dinner on Saturday, August 24 will be Dr. F. David Mathews. Dr. Mathews is an alumnus and former president of The University of Alabama and a founding Advisory Board member of the Blackburn Institute.  He is also the namesake of The David Mathews Center for Civic Life (Montevallo, AL), an organization that helps Alabama communities build skills, habits, and capacities for more effective civic engagement and innovative decision making.  He also served as Secretary of Health, Education, and Welfare in the Ford administration and is currently the president and chief executive officer of the Kettering Foundation.  Kettering's research is distinctive because it is conducted from the perspective of citizens and focuses on what people can do collectively to address problems affecting their lives, their communities, and their nation.  Dr. Mathews has written extensively on such subjects as education, political theory, Southern history, public policy, and international problem solving.
Non-Student Attendees (as of 11 a.m. on 08/03/2019)
Advisory Board and Blackburn Society
Baldwin, Norman
Bedsole, Jenna
Blackburn, Gloria
Briddell, Michael
Carroll, Mary Margaret
Cleveland, Prince
Cobb, Sue Bell
Covington, John
Cramer, Kathleen
Davidson, Bradley
Donaldson, David
Foster, Benjamin
Gravlee, Macon
Harris, Robert
Heflin, Cornelia
Henshaw, Russell
House, Mike
Lamar, Terry
Lewis, Matthew
Lieb, Mary
Martin, Gordon
Mathews, David
McIntosh, Marion
McNair, Stephen
Moore-Miller, Rosalind
Morrow, Martha
Nichols, Taylor
Nix, Marjorie Kay
Patterson, Carol
Patterson, Tom
Piper, Holly
Reynolds, Pat
Rigby-House, Gina
Roth, Julia
Saxon, John
Siegal, Bobbie
Siegal, Don
Sharif, Rashmee
Smith, Alex L.
Smith, Christian
Smith, Joan Reichwein
Taylor, Mashonda
Thibodaux, Louise
Vallely, Lynne
Wren, O. Tameka
Wuska, Jackie
Fellows
Afon, Ibukun ('16)
Agee Prince, Angelica ('08)
Alison, Parker ('14)
Allenlundy, Chisolm ('15)
Anderson, Akiesha ('16)
Avant, Lydia ('01)
Bedsole, Jenna ('96)
Bensaadon, Omer ('17)
Bensinger, Olivia ('13)
Bero, Carolyn ('11)
Blevins, Danielle ('07)
Boardman, Anna ('09)
Boardman, Christy ('10)
Boardman, WIlson ('09)
Bradley, Hallie ('02)
Britt, Katie ('01)
Britt, Wesley ('11)
Boyd, Kia ('13)
Boyd, Nancy ('99)
Boylan, Robert ('05)
Bradley, Quinika ('17)
Burcham, Joshua ('12)
Caldwell, Mary Lee ('12)
Cleveland, Prince ('02)
Cobb, Caitlin ('16)
Davidson, Bradley ('02)
Denham, LeeAnn ('05)
Driscoll, Shannon ('17)
Ezez, Sehar ('13)
Flachsbart, Alex ('07)
Foster, Benjamin ('06)
Fox, Kyle ('10)
Gaddis, Austin ('11)
Garrison, Lee ('96)
Gilani, Al-Karim ('13)
Glenn, Eule ('96)
Gordon, Nivory ('16)
Graffeo, Vincent ('99)
Griffith, Martha ('07)
Grover, Stephen ('18)
Hammontree, Mark ('13)
Harris, Robert ('07)
Hunter, Jared ('16)
Inge, Peter ('12)
Izor, Christopher ('11)
Jackson, Ben ('15)
James, A.J. ('14)
Kemp, James ('14)
Key, Kendra ('07)
Koszyk, Allison ('18)
Lee, Torhonda ('03)
Lewis, Matthew ('06)
Lewis, Terrance ('15)
Lewis, Vel ('13)
Lieb, Mary ('14)
Luckerson, Victor ('11)
McGee, Shawn ('17)
McIntosh, Marion ('05)
Meissner, Mallory ('09)
Miller-Nichols, Whitney ('05)
Milton, Jilisa ('16)
Moore, Michael ('15)
Nichols, Landon ('12)
Nichols, Taylor ('04)
Nix, Chris ('98)
Patterson, Jordan ('15)
Pendley, Robert ('14)
Pruitt, Lee ('94)
Ramey, Rachel ('17)
Rawlins, Adam ('11)
Reamey, Becky ('07)
Reamey, Nathan ('00)
Reynolds, Pat ('17)
Riddle, Zac ('02)
Sanders, Chris ('02)
Scales, Amber ('16)
Sharif, Rashmee ('12)
Shook, Caroline ('11)
Simpson, David ('09)
Smith, Alexandra ('16)
Smith, Christian ('04)
Smith, Joan Reichwein ('07)
Spivey, Mike ('98)
Sprinkle, Ryan ('08)
Stewart, Meredith ('99)
Sullivan, Barrett ('07)
Sweeney, Dana ('16)
Tedford, Matthew ('17)
Truitt, Ryan ('16)
Tucker, WIll ('11)
Van Frank, Kyle ('17)
van Wyhe, Ada Katherine ('16)
Walker, Maruka ('18)
Williams, Anna Ruth ('04)
Wingo, Houston ('17)
Zeliff (Mauldin), Kate ('15)
Spouses and Guests
Avant, Michael
Bagley, Meredith
Brawner, Cristin
Butler, Julian
Carmichael, Zavier
Denham, Jim
Fields, Andre
Forney, Ann
Forney, John
Freeman, Caitlin
Goss, Jason
Graves, Jordan
Gravlee, Susan
Grogan, Rodney
Hawk, Beverly
Heflin, Tom
Key, Andrew
Lewis, Rep. John
Majid, Farah
Mathews, Mary
Mathews Heegaard, Lucy
McLaughlin, Glory
Mendoza, Ninna
Nambisan, Shashi
Nelson, Leah
Newman, Brad
Nix, Melissa
O'Halloran, Catherine
Perez, Ruperto
Prince, Brandon
Roth, Nicholas
Rygiel, Stephen
Saxon, Betsy
Smith, Dawson
Smith, Donna
Smith, Suzann
Smith, William
Smyth, Justice
Sprinkle, Lauren
Siddiqui, Nadeem
Wakeley, Dev
Wales, Jimmy
Werner, Frederico
Registration
Blackburn community members (students, Fellows, Advisory Board, and Blackburn Society) and invited guests my resister through the event website on RegOnline.
Note that no registration is necessary for those attending only the public lecture by Mr. Jimmy Wales.
Blackburn Fellows

Early Registration – Before May 16, 2019 Before July 1, 2019 – FREE
Regular Registration – May 16 – July 31, 2019 July 1-31, 2019 – $75
Late Registration – August 1-16, 2019 – $90 (space available basis, no discounts)

Blackburn Advisory Board

Early Registration – Before May 16, 2019 Before July 1, 2019 – FREE
Regular Registration – May 16 – July 31, 2019 July 1-31, 2019 – $75
Late Registration – August 1-16, 2019 – $90 (space available basis, no discounts)

Blackburn Students

Early Registration – Before May 16, 2019 – FREE
Regular Registration – May 16 – July 31, 2019 – FREE
Late Registration – August 1-16, 2019 – $90 (space available basis, no discounts)
Follow Blackburn Symposium