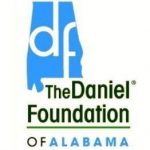 Through the Blackburn Institute's Daniel Community Scholars Program, The Daniel Foundation of Alabama funds Blackburn student projects to address the needs of Alabama communities. The new class of students has one project funded each year and there are opportunities for additional project funding for returning students and Fellows.
Examples of previous projects include the formation of an after-school reading program for at-risk children, the implementation of the first high school debate team in Tuscaloosa, the creation of an organization uniting interfaith as well as interdenominational ministers in the area to address healthcare concerns, the development of Hispanic JumpStart within Tuscaloosa, the implementation of peer mediation within Holt High School, and several programs related to tornado relief.
2020 Class Project – Uniontown Environmental Campaign
2020 Class Project – Central High School Civic Engagement Curriculum
2019 Class Project – Foster Care Informational Summit and Roundtable Discussion
2019 Returning Student Project – Alabama REACH
2019 Returning Student Project – Alabama Law School Prison Program
2019 Returning Student Project – West End Health Project (WEHP) Expansion
2017 Class Project – Project SMILE!
2016 Class Project – Holt Community Gardens
2014 Class Project – The Greener Tide Project
2013 Class Project – West End Health Project (WEHP)
To learn more about submitting a project for consideration, click on one of the links below to download the guidelines:
New Student Proposals – Details provided at New Student Retreat and in Student Resource Book. New students should utilize the resources below in the planning phase of their proposals for the Daniel Community Scholars program.

These resources should be used in the format provided; do not convert to any other formats, such as Google Docs. Microsoft Office software is available for free to UA students from the Office of Information Technology and on student computers in the Blackburn Institute.