Through The Senator Howell Heflin Fellows Endowed Support Fund, the Blackburn Institute funds Fellows' projects to address the needs of Alabama communities. Starting in 2022, we intend to fund at least one community project with a total award of $2,500 each year.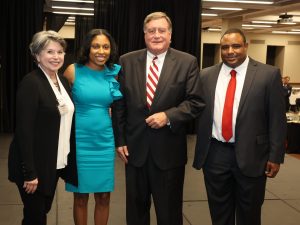 Priority of consideration shall be given to activities that impact literacy, both youth and adult, and voter education initiatives consistent with the vision, mission and values of the Blackburn Institute.
Examples of previous projects include the following:
2022 – The House Tuscaloosa Birthday Books, Fellow Alexus Cumbie
To learn more about submitting a project for consideration, download the Howell Heflin Fellows Proposal Guidelines 2023 Howell Heflin Fellows Proposal Guidelines. The proposal application process opens at the Spring Networking Dinner, and the grant is awarded at Annual Symposium.