Blackburn students can be awarded stipends of up to $1,000 each to offset the cost of Alabama state or DC-based federal government internships with elected or appointed officials. The Institute is able to offer these stipends through the Drummond Company Government Travel Experience and the Vulcan Materials Company Government Experience Endowed Support Funds.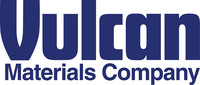 Applications
Applications for the stipend must be submitted via Qualtrics. Applications are accepted on a rolling basis.
Recipients
Recipients are acknowledged at the Spring Networking Dinner and stipends will be credited to the student's account. Please see the list below of previous student awardees and their internships.
2023
Hannah Adams – Rep. Mike Kelly
Savannah Berryman – Rep. Dale Strong
Cassie Childress – Gov. Kay Ivey
Zach Johnson – Rep. Dale Strong
Makayla Jordan – Rep. Terri Sewell
Peyton Keen – House Committee on Homeland Security
Preston McGee – Sen. Tommy Tuberville
Lilly Noble – Sen. Roger Wicker
Nick Tolbert – Alabama House of Representatives Rural Caucus
2022
Taylor DiCicco – House Committee on Veterans' Affairs
Trinity Hunter – Alabama House Democratic Caucus Office
Peyton Keen – Rep. Mark Green and Rep. Bill Posey
Emma Kenny – Sen. Richard Shelby
John Pace – Rep. Robert Aderholt
Kaila Pouncy – Rep. Terri Sewell
Amelia Pugh – Rep. Robert Aderholt
John Richardson – Rep. Gary Palmer
Walt Shelton – Rep. Robert Aderholt
Sally Grace Shettles – Rep. Eric Swalwell