---
Student Officer Nominations Open
---
2016-17 Student Officers
Chairperson
Acts as the official student spokesperson for the institute.
Provides general leadership and presides over all Student meetings.
Serves as the liaison between Students, the Leadership Team, and the Advisory Board.
Together with the Vice-Chairperson, organizes informal gatherings that promote dialogue and community among Students.
Mary Lieb, Chairperson (mklieb@crimson.ua.edu)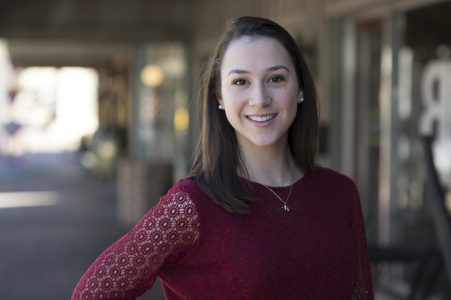 Mary Lieb is a graduate student at The University of Alabama studying Communication Studies. She recently graduated from UA where she served in a variety of leadership roles including Honors College President and Student Government Association Director of Communication. In these positions she enjoyed working with leadership teams to discover new and exciting ways to engage students. 2016-2017 she will serve as Student Chair of the Blackburn Institute, and she looks forward to learning more about Alabama and the communication methods that play a vital role in its development. After graduation she hopes to use her skills to help others communicate ideas that will help make people's lives better.
---
Vice-Chairperson
Presides over meetings of Students in the absence of the Chairperson.
Together with the Chairperson, organizes informal gatherings that promote dialogue and community among Students.
Jeffrey Rogers, Vice-Chairperson (jgrogers1@crimson.ua.edu)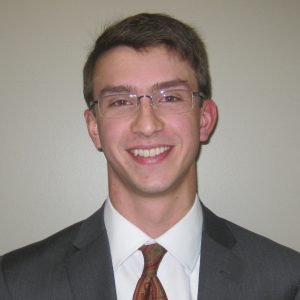 Jeff Rogers is a senior from Mountain Brook majoring in Chemical Engineering and minoring in History. Aside from his academic work and involvement in the Blackburn Institute, Jeff has divided his time on campus among leadership roles in Alabama Action, a week-long elementary school service project each August; UnlockED, a student organization focused on issues of education equity; and, starting this year, the UA chapter of the Southern Poverty Law Center on Campus. In the summer of 2015 Jeff worked to promote technical education in Walker County as a Jean O'Connor-Snyder Intern with the David Mathews Center for Civic Life. When he has a minute to spare, Jeff enjoys reading classic fiction, studying Alabama history, playing golf, and adding to his parents' record collection. After graduation, Jeff intends to work for a year before attending law school.
---
Communications Director
Internally publicizes all Institute activities and personal achievements of Blackburn Students and Blackburn Fellows (via Facebook, email, telephone, etc.).
Provides appropriate external individuals, departments, and media with relevant information regarding Institute activities and events (i.e. press releases, event descriptions, post-event summaries, etc.).
Coordinates the gathering of information for the website and publications.
Christa Smith, Communications Director (cdsmith14@crimson.ua.edu)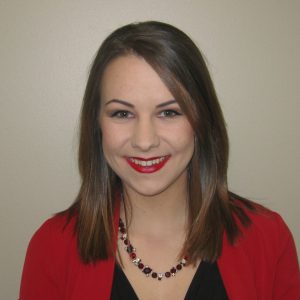 ---
2017-18 Student Officer Nomination and Application