The theme of the Blackburn Institute's 2020 Annual Symposium, "Leadership in Times of Crisis," will highlight the work of the institute and feature speakers and panelists sharing the challenges of the past and working to affect positive change in the state of Alabama and around the world.
The event, held over a two-day period in late August, continues traditions familiar to those who have attended symposium in the past, builds on successful recent innovations, and re-formats the content session blocks for a wider range of topics and session styles. Attendees will see opportunities for both peer gatherings and full-community networking.
Special features of this year' symposium include speed-dating style networking, ability to chat or video other participants, pinning of recent graduates as Fellows, and the return of coffee and conversations!
Schedule and Platform
All sessions will take place virtually on Friday, August 28 and Saturday, August 29 via the Hopin platform.
Review the Schedule of Events for additional details.
See our full 2020 Symposium Program Guide with session descriptions and speaker bios.
Coffee and Conversation room assignments.
Guiding questions for the Networking Break.
Questions? Please see our virtual Symposium FAQ.
Gloria and John L. Blackburn Academic Symposium
Opening Keynote Speaker: Dr. Selwyn Vickers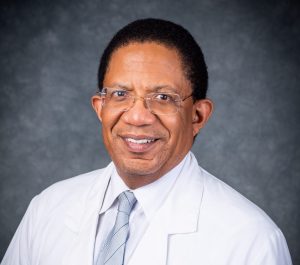 Selwyn M. Vickers, MD, is Senior Vice President of Medicine and Dean of the University of Alabama School of Medicine, one of the ten largest public academic medical centers and the third largest public hospital in the USA. He is a world-renowned surgeon, pancreatic cancer researcher, and pioneer in health disparities research. Dr. Vickers is a member of the National Academy of Medicine (Institute of Medicine) and of the Johns Hopkins Society of Scholars. He has served on the Johns Hopkins School of Medicine Board of Trustees and Johns Hopkins University Board of Trustees. In addition, he has served as president of the Society for Surgery of the Alimentary Tract and of the Southern Surgical Association.
As dean of the University of Alabama School of Medicine since October 2013, Dr. Vickers leads the medical school's main campus in Birmingham as well as the regional campuses in Montgomery, Huntsville, and Tuscaloosa. He serves as chair of UAB Medicine's Joint Operating Leadership Committee (JOLC) as well as the University of Alabama Health Services Foundation Board.
Dr. Vickers earned baccalaureate and medical degrees from the Johns Hopkins University and completed surgical training there, including a chief residency. He completed two summer post-graduate research fellowships with the National Institutes of Health and training at John Radcliffe Hospital of Oxford University, England and was an instructor of surgery at Hopkins for one year. In 1994 he joined the UAB faculty as an assistant professor in the Department of Surgery. From 1995 to 1999 he was a Robert Wood Johnson Research Fellow. From 2000 to 2006 he directed the section of gastrointestinal surgery. During his first tenure at UAB, Dr. Vickers received numerous honors, including the Argus Society for Excellence in Teaching Award numerous times, the Best Clinical Professor award, and the President's Award for Excellence in Teaching. In 2000 he became the first member of the faculty chosen by students as commencement speaker. In 2006 Dr. Vickers became the Jay Phillips Professor and Chair of the Department of Surgery at the University of Minnesota Medical School, where he served until his return to UAB in 2013.
Dr. Vickers was born in Demopolis, Alabama, and grew up in Tuscaloosa and Huntsville. He and his wife Janice Vickers, who also is from Alabama, have been married since 1988; they have four children: Lauren, Adrienne, Lydia, and Benjamin.
Closing Keynote Speaker: Derrick Johnson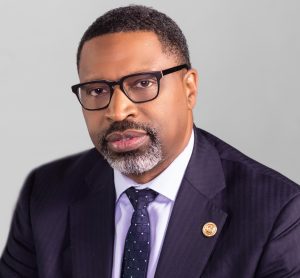 On October 21, 2017, the executive committee of the NAACP National Board of Directors elected Derrick Johnson President and CEO. Derrick Johnson formerly served as vice chairman of the NAACP National Board of Directors as well as state president for the Mississippi State Conference NAACP.
A longstanding member and leader of the NAACP, Derrick Johnson is guiding the Association through a period of re-envisioning and reinvigoration.
Born in Detroit, Mr. Johnson attended Tougaloo College in Jackson, MS.  He then continued onto Houston, TX to receive his JD from the South Texas College of Law. In later years, Mr. Johnson furthered his training through fellowships with the Congressional Black Caucus Foundation, the George Washington University School of Political Management, and the Massachusetts Institute of Technology (MIT). He has served as an annual guest lecturer at Harvard Law School, lending his expertise to Professor Lani Guinier's course on social movements, and as an adjunct professor at Tougaloo College.
Mr. Johnson is a veteran activist who has dedicated his career to defending the rights and improving the lives of Mississippians. As State President of the NAACP Mississippi State Conference, he led critical campaigns for voting rights and equitable education. He successfully managed two bond referendum campaigns in Jackson, MS that brought $150 million in school building improvements and $65 million towards the construction of a new convention center, respectively.
As a regional organizer at the Jackson-based non-profit, Southern Echo, Inc., Mr. Johnson provided legal, technical, and training support for communities across the South. In recognition for his service to the state of Mississippi, the Chief Justice of the Mississippi Supreme Court appointed Mr. Johnson to the Mississippi Access to Justice Commission, and the Governor of Mississippi appointed him Chair of the Governor's Commission for Recovery, Rebuilding, and Renewal after devastation of Hurricane Katrina.
In the wake of Hurricane Katrina, Mr. Johnson founded One Voice Inc. to improve the quality of life for African Americans through civic engagement training and initiatives. One Voice has spawned an annual Black Leadership Summit and the Mississippi Black Leadership Institute, a nine month training program for community leaders.
Non-Student Attendees (as of 11:59 p.m. on 08/02/2020)
Advisory Board and Blackburn Society (24)
Baldwin, Norman
Buchanan, Kyle
Causey, Cheree
Covington, John
Davidson, Bradley
Foster, Ben
Gravlee, Macon
Grogan, Rodney
Hammontree, John
Harris, Robert
Henshaw, Russ
Koszyk, Alli
Lassiter, Frank
Lieb, Mary
Matthews, Warren
Martin, Gordon
McCoy, Isaac
McCracken, Amanda
Morrow, Martha
Nix, Marjorie
Piper, Holly
Siegal, Bobbie
Smith, Christian
Thibodaux, Louise
Fellows (79)
Alexander-Wright, Catherine
Allen, Christine
Allenlundy, Chisolm
Anderson, Akiesha
Armstrong-Wright, Kevyn
Bensinger, Olivia
Blevins, Danielle
Boardman, Anna
Boardman, Wilson
Boyd, Nancy
Boylan, Bob
Brown, Charlotte
Buchanan, Rebecca
Burcham, Josh
Caldwell, Mary Lee
Dennis, Jacob
Dodd, Will
Evans-Bell, Denzel
Ezez, Sehar
Flamerich, Ryan
Flowers, Mallory
Freeman, Dwyer
Gabrielson, Sydney
Golden, Marlan
Gordon, Nivory
Grady, Rob
Greene, Noah
Griffith, Martha
Grover, Stephen
Harris, Kandice
Hayes, Andrea
Hayes, Josh
Hebbler, Marie
Hill, Jade
Hillman, Josh
Hollingsworth, Marquis
Horton, Abby
Howard, Aaron
Howarth, Camille
Hudson, Sean
Hunter, Jared
Hunkler, Rachel
James, A. J.
Kinslow, Kathleen
Kiszla, Matthew
Kuperberg, Jessica
Leonard, Ben
Lewis, Maddy
Lewis, Madeleine
McAllister, Danielle
McCrory, Megan
McGee, Shawn
McGehee, Bennett
McCorkle, Holly
Martin, Baily
Milton, Jilisa
Nabors, Victoria
Navarro, Marissa
Phillips, Undre
Ramey, Rachel
Razavi, Hani
Robinson, Christopher
Rogers, Jeff
Russell, Adam
Rudelich Samantha
Sanders, Chris
Santos, Ashley
Saxon, Jay
Scales, Amber
Smith, Caroline
Taylor, Bryan
Thompson, Cokie
Vaughn, Wesley
Wade, Mollie
Walker, Maruka
Warner, Sophia
Williams, India
Wilson, Matt
Wright, Jaime
Spouses and Guests (23)
Causey, Jim
Cumbie, Alexus
Dean, Jackson
Gravlee, Susan
Hammontree, Robyn
Hollis, Courtland
Horton, Chris
Howard, Layla
Key, Andrew
McCracken, William
Morales, Achilles
Rains, Thomas
Saxon, Bahia
Starks, Vanessa
Sosa, Julia
Taylor, Jessica
Thomas, Erian
Thurber, Sami
Werner, Frederico