The theme of the Blackburn Institute's 2023 Annual Symposium, "Civic Engagement in the Age of AI," will highlight ethical implications of artificial intelligence, while promoting efforts to improve communities and influence society for the common good. Attendees will hear from speakers and panelists working to affect positive change throughout the state of Alabama and beyond, including those specifically addressing challenges related to AI.
The event held Friday, August 25 and Saturday, August 26 will take place at Bryant Conference Center in Tuscaloosa. It will be an excellent opportunity for members to learn about this rapidly evolving technology that will soon influence nearly every facet of life. We encourage you to advantage of the experts in the Blackburn community to engage with this timely topic.
Keynote Speaker (open to the UA community)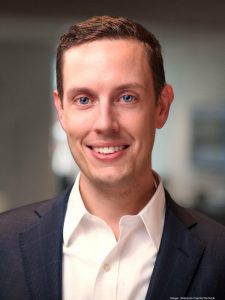 Frank A. Nix Memorial Lecture on Ethical Leadership
Topic: Data Fluency – Preparing for an AI-driven Future
Friday, August 25, 2023, 5 – 6:15 p.m. CT
Bryant Conference Center, Sellers Auditorium
Our confirmed keynote speaker is Mr. Joshua Jones. He is the CEO of QuantHub, a data literacy and upskilling software company based in Birmingham. QuantHub works with individuals and Fortune 500 companies alike to assess and train tomorrow's workforce with data and AI skills.
Prior to his role at QuantHub, Jones was founder and CEO of StrategyWise, an award-winning data science and AI consulting firm. StrategyWise provided data science strategy to global firms ranging from Samsung and Toshiba to Southern Company and Chick-Fil-A. StrategyWise was recognized as one of America's fastest-growing companies three years in a row on the Inc 5000.
His career experience has spanned 6 startups, 40 countries and 7 languages. Josh has been quoted by Forbes, CIO.com, the Atlanta Business Chronicle, and Entrepreneur Magazine, has served as an advisor to members of congress, is a TEDx alum, and is a regular speaker and lecturer in Universities and conferences across the US. Josh also serves on the Alabama Artificial Intelligence Commission and the Boards of Directors of Innovation Depot, The Birmingham Rotary Club, and Kulture City.
He received his Master of Business Administration at Emory University's Goizueta Business School and his Bachelor of Science in Business Administration from the University of Alabama. He and his wife, Akiko, live with their three girls in Homewood.
Fellows Feature Webinar (open to the Blackburn Community)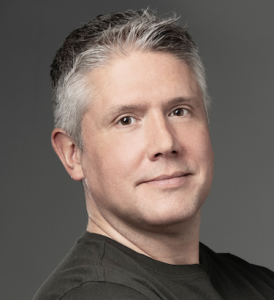 Topic: Demystifying AI: Applications, Approaches, and Responsibility
Friday, August 25, 2023, 2 – 3 p.m. CT
Zoom Webinar
Mr. Darren Mowry (1995 Blackburn class) is a high-energy, results-focused executive who brings a diverse background in technology, management consulting, and international sales and business development to cloud computing. He has a track record of building hyper-growth international sales organizations that scale quickly and bring an unparalleled customer experience to a diverse market segment of customers.
Darren currently leads Google's business in North America focused on helping startups, digital native organizations, and mid-market enterprises partner with Google to build amazing innovations and meet pressing business and technical needs with cloud technologies. In this role, he sets strategy and drives execution of an end-to-end GTM that includes sales and business development, pre-sales technical architecture and engineering, partner and channel impact, and scale-focused solutions focused on unlocking Google value for customers. Darren also leads the Artificial Intelligence (AI) GTM for North America overall.
Previously, Darren led Amazon Web Services (AWS) in Europe, the Middle East, and Africa (EMEA) as well as led the United Kingdom and Ireland business for AWS where he led the sales, marketing, service, and technology business while driving market expansion in this important geography. He led specialized sales and business development for AWS EMEA where he built and expanded the company's capabilities spanning enterprise migration, digital innovation, greenfield customer acquisition, and technology specializations (AI/ML, analytics, HPC, etc.). As the former Head of AWS Nordics, Darren led the Northern European operations for AWS in Sweden, Norway, Finland, Denmark, Iceland, and the Baltic Republics where he led the end-to-end AWS business in the region, including sales/business development, technical architecture, marketing and PR, analyst relations, public policy, customer service/support, and channel/alliances.  Prior to his leadership role in the Nordics, Darren was responsible for the development and launch of one of the company's first customer-facing sales organizations in the US.
At Microsoft, Darren held a variety of leadership roles serving enterprise organizations and held positions in technology and management consulting at Accenture, an internet-focused Microsoft consulting partner, and AMS (a CGI company).
Schedule of Events (open to the Blackburn Community)
Please view the 2023 Annual Symposium schedule for registered guests.
Registration
Blackburn Society members, Advisory Board members, Fellows, and students may register for Annual Symposium. This year, participants may purchase 1-day, 2-day, or virtual registration options. Please see the registration timelines for each group below.
Blackburn Society, Advisory Board, and Fellows
| Modality | Length | Registration Deadline | Fee |
| --- | --- | --- | --- |
| In-person Regular | 1-day | July 31 | $25 |
| In-person Regular | 2-day | July 31 | $40 |
| In-person Late | 1-day | August 15 | $50 $25 Regular registration extended |
| In-person Late | 2-day | August 15 | $90 $40 Regular registration extended |
| Virtual Regular | 2-day | August 20 | $25 |
Blackburn Students
| Modality | Length | Registration Deadline | Fee |
| --- | --- | --- | --- |
| In-person Regular | 2-day | August 15 | Free |
| In-person Late | 2-day | August 25 | $90 |
The Keynote Speaker will be open to the greater public, and no registration will be necessary for participants of that session.
Fellows Reunion
Fellows from the 2018, 2013, and 2003 classes (and their friends and mentors) are invited to gather to celebrate their 5-, 10- and 20-year anniversaries with the Institute.
In addition to the Fellows Reunion Social Friday, August 25, 2023, 9 p.m. to midnight at Hotel Capstone, the Institute and the class coordinators are planning other activities to acknowledge these Fellows and help them to reconnect. Contact one of your class coordinators for more details.
Hotel Accommodations
The Blackburn Institute has a discounted rate room block at Hotel Capstone, next door to the Bryant Conference Center Annual Symposium venue. The deadline to reserve a room is July 24. To book a single king or double queen at $129/night between Aug 24 and 27, use the Hotel Capstone discount reservation link or call (205) 752-3200 and ask to book into the "UA Blackburn Annual Symposium 2023" block.
We have a second discounted rate room block at the Hotel Indigo. The deadline to reserve a room is August 11. To book, use the Hotel Indigo discount reservation link or call (877)-666-3243 and ask to book into the "Blackburn Institute Symposium" block.
Non-Student Attendees (as of 08/01/2023)
Advisory Board and Blackburn Society
Olivia Bensinger (2013)
Danielle Blevins (2007)
Star Bloom
Cheree Causey
Prince Cleveland (2002)
Sue Bell Cobb
John Covington
Bradley Davidson (2002)
LeeAnn Denham (2005)
David Donaldson
Ben Foster (2006)
Russell Henshaw
Mike House
Doug Jones
Ari Kellum (2019)
Tamara Lee
Matthew Lewis (2006)
Farah Majid
Gordon Martin
Mark Martin (2000)
Warren Matthews
Isaac McCoy
Marion McIntosh (2005)
Rosalind Moore
Taylor Nichols (2004)
Marjorie Nix
Carol Patterson
Tom Patterson
Holly Piper
Chuck Price
Gina Rigby-House
Julia Roth
John Saxon
Rashmee Sharif (2012)
Bobbie Siegal
Alex Smith
Bill Smith
Christian Smith (2004)
Helen Smith
Joan Smith (2007)
Louise Thibodaux
Lita Waggoner (2015)
Tammie Williams
Yardena Wolf (2013)
Fellows
Anika Ames (2021)
Emma Bearden (2019)
Makenna Berry (2021)
William Bounds (2016)
Bob Boylan (2005)
John Brinkerhoff (2011)
Leigh Brinkerhoff (2013)
Mackenzie Brown (2013)
Lauren Chambliss (2019)
Alexus Cumbie (2021)
Allison Davis (2013)
Caroline Smith Dean (2018)
Deidra Diaz (1996)
Taylor DiCicco (2021)
Royce Dickerson (2019)
Ibby Dickson (2020)
Meghan Dorn (2015)
Patrick Dutton (2020)
Anna-Margaret Goldman (2012)
Nivory Gordon (2016)
Martha Griffith (2007)
Cruise Hall (2013)
Brittany Hamner (2019)
Cameron Harris (2016)
Kristen Harris (2016)
Abby Horton (2005)
Ella Huffaker (2021)
Anthony James (2014)
Quinvarlio Kelly (2020)
Emma Kenny (2021)
Kendra Key (2007)
Allison Koszyk (2018)
Clayton Lawing (2019)
Vel Lewis (2013)
Bryant Long (2022)
Danielle McAllister-Hollis (2018)
Whitney Miller-Nichols (2005)
Ellen Nicholson (2021)
John Pace (2021)
Kaila Pouncy (2022)
Hani Razavi (2017)
Salma Raouf (2022)
Zac Riddle (2002)
Christopher Robinson (2019)
Sharle Samuel (2021)
Jay Saxon (2009)
Amber Scales (2016)
Fanicy Sears (1999)
Tanya Shunnara (2003)
Meghan Stringer (2004)
Trey Sullivan (2019)
Alli Swann (2020)
Ada Katherine van Wyhe (2016)
Carina Villarreal (2019)
Mary Ila Ward (2003)
Sophia Warner (2016)
Online Attendees:
Akiesha Anderson (2016)
Angela Barajas Salcido (2020)
Savannah Berryman (2022)
Mary Eliza Beaumont (2020)
Claire Chisolm (2002)
Lauren Davis (2022)
Deidra Diaz (1996)
Jordan Evans (2021)
Terry Lamar
Hugo McCarthy (2021)
Darren Mowry (1995)
Colby Murray (2018)
Meredith Riley Stewart (1999)
Taylor Roberson (2019)
Chris Sanders (2002)
Chance Tudor (2018)
Spouses and Guests
Jeremy Boyd
Mary Martin Brown
Jim Causey
Daniel Church
William Davis
Jackson Dean
Johnny Dunagan
Tristan Gardner
Callie Harris
Courtland Hollis
Jack Horton
Callie Kennedy
Paul Kennedy
Cristy Moody
Mack Moody
Crystal Odom
Hal Piper
Seth Rigsby
Bahia Saxon
Betsy Saxon
Andrew Smith
Donna Smith
Suzann Smith
Holly Trawick
Ashley Weldon
Wilson Wiginton
Pauletta Windam
Chrystian Woods