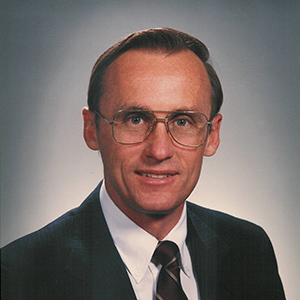 Frank Nix graduated from Carbon Hill High School in Walker County.  He earned a bachelor of science degree in Finance from the Culverhouse College of Commerce and Business.  During his college career, Mr. Nix was a member of Jasons, ODK, Circle K, ROTC, and was president of a resident hall and served as an SGA officer.
After graduation from The University of Alabama, Mr. Nix earned an MBA from Samford University in Birmingham.  He served as a U.S. Army office from 1965-1967 with a year of service in Vietnam.  His business career began in 1967 with what is now South Trust Bank in Birmingham, Alabama.  In 1969, Frank Nix founded Arlington Properties.  Today Arlington Properties has evolved into a multifaceted development company consisting of development, construction, and management divisions.  Arlington is considered as one of the premiere privately owned apartment development companies in the Southeast.
For nine years, Mr. Nix served as a member of the Alabama Commission on Higher Education.  He chaired the commission (ACHE) for two years.  He was a member of Governor Hunt's education reform task force and chaired the Parent/Teacher Task Force and Strategic Planning Committee for the Jefferson County School System.
Mr. Nix was a member of the Birmingham Kiwanis Club, Monday Morning Quarterback Club, President's Cabinet, C & BA Board of Visitors, the Alabama Baptist Children's Home Trustee, and served as past president of the Birmingham Tip-Off Club and the National Alumni Association.
Mr. Nix is honored in the Blackburn Institute as the namesake of the Frank A. Nix Memorial Lecture on Ethical Leadership presented bi-annually at the Annual Symposium.