The theme of the Blackburn Institute's 2022 Annual Symposium, "Innovative Leadership: Beyond the Familiar Path," will highlight efforts to improve communities and influence systems through advances in STEM, entrepreneurship, and other civic enterprises. Attendees will hear from speakers and panelists working to affect positive change throughout the state of Alabama and beyond.
The hybrid event held Friday, August 26 and Saturday, August 27 gives attendees the opportunity to gather in person, watch in real time from afar, or view content at a later time.
Special features of this year's symposium include public keynote lectures (Gloria and John L. Blackburn Academic Symposium); a full community dinner featuring presentation of the inaugural Heflin Fellows Program grant; a Fellows' reunion social; and Saturday's community lunch featuring presentations of the Siegal Scholarship and the Fellow of the Year Award.
Registration
Blackburn members: In-person registration closed August 15, but walk-up registration will be open at The University of Alabama Student Center August 26 and 27.  Virtual registration will be open through August 25.
Friday, August 26 afternoon breakout sessions will be held on Zoom. All remaining sessions on Friday night and all day Saturday will be held in-person at the The University of Alabama Student Center in Tuscaloosa. Blackburn members who are not able to come to campus can purchase a virtual registration to live-stream the in-person sessions.
Blackburn Society, Advisory Board, Fellows, and Invited Guests
June 15 to June 30, 2022 – Early In-Person Registration – Free
July 1 to July 31, 2022 – Regular In-Person Registration – $25
August 1 to August 15, 2022 – Late In-Person Registration – $50
June 15 to August 25, 2022 – Virtual Registration – $50
Blackburn Students
June 15 to July 31, 2022 – Regular Registration – Free
August 1 to August 15, 2022 – Late Registration – $50
Keynote Speaker
Friday, August 26, 2022
4:15 – 5:30 p.m.
Student Center Theater, FREE and open to the public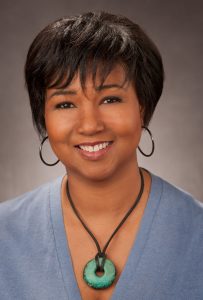 Born in Decatur, Alabama, Dr. Mae C. Jemison,  Physician, Engineer, former NASA astronaut, and leader of 100 Year Starship non-profit for space exploration, will be the opening keynote speaker for the Gloria and John L. Blackburn Academic Symposium.
100 Year Starship (100YSS) is a bold, far reaching nonprofit initiative to assure the capabilities exist for human travel beyond our solar system to another star within the next 100 years.  Jemison is building a multi-faceted global community to foster the cultural, scientific, social and technical commitment, support and financial framework to accomplish the 100YSS vision-An Inclusive, Audacious Journey (that) Transforms Life Here on Earth and Beyond.  
Jemison, the first woman of color in the world to go into space, served six years as a NASA astronaut.  Aboard the Space Shuttle Endeavour, STS-47 Spacelab J mission in September 1992, she performed experiments in material science, life sciences and human adaptation to weightlessness.
Closing Session
Saturday, August 27, 2022
3 – 4:15 p.m.
Student Center Theater, FREE and open to the public
We are excited to announce our closing speakers for the Gloria and John L. Blackburn Academic Symposium, The World Games 2022 CEO Nick Sellers and Chairman of the Board Jonathan Porter.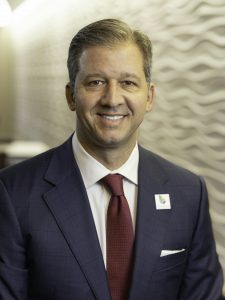 Mr. Nick Sellers joined The World Games 2022 from Alabama Power, where he most recently served as vice president of the Mobile Division. He has deep sports experience from his time as Director of Operations for the Alabama Sports Foundation, where he was responsible for sponsorships, ticketing and operations plans for large-scale events such as the SEC Baseball Tournament, Arby's Hardwood Classic Invitational and Regions Charity Classic.  Sellers also serves on several community boards. Currently, he is the chairman of the Alabama Sports Council, where he works to oversee all ASC events including the Magic City Classic and the Davis Cup Tennis Invitational. Sellers also serves on the Bryant Jordan Scholarship Foundation, the Mobile Industrial Development Board, the Mobile Area Chamber of Commerce and Innovation Portal. After earning his undergraduate from the University of the Pacific in Stockton, California, Sellers went on to earn his juris doctorate from the Birmingham School of Law.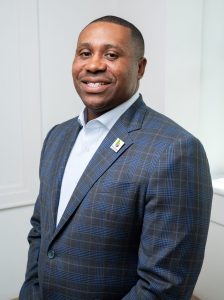 Mr. Jonathan Porter is a cum laude a graduate of Tuskegee University with a B.S. in business administration, and he received his MBA from the University of Alabama in Birmingham . Porter, who is now the vice president of the Birmingham division for Alabama Power Company, began working full time for the company in 2000 after interning as a customer accounting intern while in college.  Porter has been featured on Birmingham Business Journal's "Top 40 under 40" and "20 leaders for the next 20 years." He also serves as a member for the board of directors for several organizations, including Jefferson County Economic and Industrial Development Authority and Birmingham Business Alliance.
Schedule of Events
The full schedule of events is included in the 2022 Annual Symposium Program Guide for members of the Blackburn community and invited guests who have registered for Annual Symposium.
Fellows Reunion
Fellows from the 2017, 2012, and 2002 classes (and their friends and mentors) are invited to gather to celebrate their 5, 10, and 20 year anniversaries with the Institute.
In addition to the Fellows Reunion Social Friday, August 26, 2022, 9 p.m. to midnight at Black Warrior Brewing Company, the Institute and the class coordinators are planning other activities to acknowledge these Fellows and help them to reconnect.
Contact your one of the class coordinators for more details.
2017: Sydney Gabrielson, Kyle Van Frank, Pat Reynolds, or Pedram Maleknia
2012: Peter Inge, Rita Martin, or Landon Nichols
2002: Zac Riddle or Chris Sanders (Holly McCorkle is taking a hiatus, but has also been coordinating)
Activities for Children
Children are welcomed at all Blackburn activities after 1:30 p.m. Friday, August 26 and all day Saturday, August 27, except for the Advisory Board Meet & Greet, Advisory Board Meeting, Fellows Reunion, and/or Fireside Chat. Children are welcomed to attend breakout sessions and public keynote lectures with their parents.
Please see the Parent Handbook for information about free child care if you registered for the service before the August 12 deadline.
Hotel Accommodations
The Blackburn Institute has a room block at Embassy Suites Tuscaloosa Downtown at an exclusive group rate of $149 per night for anyone needing hotel accommodations.  The deadline to reserve a room is August 6. You can also call 205-561-2500 to book rooms and ask for the Blackburn Institute block with the corresponding dates August 25 – 28.
Non-Student  Attendees (as of 08/04/2022)
Advisory Board and Blackburn Society
Norm Baldwin
Danielle Blevins (2007)
Star Bloom
Mary Lee Caldwell (2012)
Cheree Causey
Prince Cleveland (2002)
Sue Bell Cobb
John Covington
Kathleen Cramer
Bradley Davidson (2002)
David Donaldson
LeeAnn Denham (2005)
Ben Foster (2006)
Robert Harris (2007)
Cornelia Heflin
Russ Henshaw
Mike House
Doug Jones
Alli Koszyk (2018)
Adrienne LaBudde
Frank Lassiter
Tamara Lee
Matthew Lewis (2009)
Farah Majid
Gordon Martin
Mark Martin (2002)
Isaac McCoy
Marion McIntosh (2005)
Rosalind Moore-Miller
Taylor Nichols (2004)
Marjorie Nix
Carol Patterson
Tom Patterson
Holly Piper
Chuck Price
Gina-Joy Rigby-House
John Saxon
Rashmee Sharif (2012)
Bobbie Siegal
Alex Smith
Christian Smith (2004)
Helen Smith
William Smith II
Lou Thibodaux
Lita Waggoner (2015)
Fellows
Keegan Allen (2017)
Emma Bearden (2019)
Olivia Bensinger (2013)
Charlotte Brown (2010)
Nancy Boyd (1999)
Bob Boylan (2005)
John Brinkerhoff (2011)
Leigh Brinkerhoff (2013)
Lauren Chambliss (2019)
Alexus Cumbie (2021)
Iyana Diaz (2020)
Samarria Dunson (2002)
Denzel Evans-Bell (2011)
Al Gilani (2013)
Eule Glenn (1996)
Anna-Margaret Goldman (2012)
Rebecca Griesbach (2017)
Stephen Grover (2018)
Martha Griffith (2007)
Brittany Hamner (2019)
Trey Hayes (2004)
Marquis Hollingsworth (2019)
Abby Horton (2005)
Aaron Howard (2014)
Laura Hudson (2005)
Jeffrey Jones (2017)
Kendra Key (2007)
Malcolm Lowe (2021)
Reginald Miller (2004)
Whitney Miller-Nichols (2005)
Henry Pitts (2018)
Micah Presley (2019)
Becky Reamey (2007)
Nathan Reamey (2000)
Zac Riddle (2002)
Christopher Robinson (2019)
Amber Scales (2016)
Pruett Singleton (2018)
Meghan Stringer (2004)
Alli Swann (2020)
Dana Sweeney (2016)
Sam Taylor (2020)
Cokie Thompson (2018)
Will Tucker (2011)
Kyle Van Frank (2017)
Jimmy Young (2008)
Online Attendees:
Akiesha Anderson (2016)
Joe Ballard (2018)
Claire Chisolm (2002)
Joe Hawley (2015)
Camille Howarth (2019)
Laura Hudson (2005)
Sam Reece (2019)
Meredith Riley Stewart (1999)
Chris Sanders (2002)
Phillips Thomas Hornbuckle (2007)
Tammie Williams
Spouses and Guests
Jim Causey
Tricia Crain
Brandon Boyd
Jeremy Boyd
Kendall Dunson
Michael German
Tom Heflin
Andrea Hill
Layla Howard
Sabrina Keating
Connor Lunney
Ruth Ann Moss
Martin Nalls
Alice Novak
George Patterson
Suzanne Prevost
Sarah Robinson
Betsy Saxon
Andrew Smith
Donna Smith
Suzann Smith
Nadeem Siddiqui
Josh Weatherly
Rachel Young