The theme of the Blackburn Institute's 2021 Annual Symposium, "The Next Normal: Dynamic Leadership in Changing Times" will highlight the work of the Institute and feature speakers and panelists sharing the challenges of the past and working to affect positive change in the state of Alabama and around the world.
The event, held over a two-day period in late August, continues traditions familiar to those who have attended symposium in the past, builds on successful recent innovations, and includes content session blocks for a wider range of topics and session styles. Attendees will see opportunities for both peer gatherings and full-community networking through meals, planning sessions, and dialogue activities.
Special features of this year's symposium include Friday's opening session, a full community dinner; Coffee and Conversations with students, Fellows and Advisory Board members; Saturday's community lunch featuring presentations of the Siegal Scholarship and the inaugural Fellow of the Year Award; and a closing reception.
Schedule of Events
Full schedule of events for Blackburn members (with calendar invites) who have registered for the event.
Schedule of select sessions open to the UA community that are free with no registration required.
Frank Nix Memorial Lecture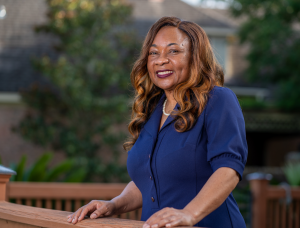 Saturday, August 28, 2021
3 – 4:15 p.m.
Ferguson Center Theater
Public lecture delivered virtually with moderated Q&A
We are excited to announce that the 2021 Blackburn Institute Annual Symposium Frank A. Nix Memorial Lecture on Ethical Leadership will be given by Alabama native Ms. Catherine Coleman Flowers.
Flowers is an internationally recognized environmental activist, MacArthur "genius" grant recipient, and author. She has dedicated her life's work to advocating for environmental justice, primarily equal access to clean water and functional sanitation for communities across the United States.
Founder of the Center for Rural Enterprise and Environmental Justice (CREEJ), Flowers has spent her career promoting equal access to clean water, air, sanitation, and soil to reduce health and economic disparities in marginalized, rural communities. In addition, Flowers serves as Rural Development Manager for Bryan Stevenson's Equal Justice Initiative (EJI), is a Board Member for the Center for Earth Ethics at Union Theological Seminary, and sits on the Board of Directors for the Climate Reality Project and the Natural Resources Defense Council. Flowers is also Co-Chair of the American Academy of Arts and Sciences Commission on Accelerating Climate Action and Practitioner in Residence at Duke University.
As the author of Waste: One Woman's Fight Against America's Dirty Secret, Flowers shares her inspiring story of advocacy, from childhood to environmental justice champion. She discusses sanitation and its correlation with systemic class, racial, and geographic prejudice that affects people across the United States. She has been featured in The New York Times, The Washington Post, Bloomberg, The Guardian, and on PBS.
Featured Content Session
Saturday, August 28, 2021
8:15 – 9:30 a.m.
Ferguson Center Theater
Join us for "America's Reckoning With the Myths of History," A conversation with Ty Seidule, retired general and author of "Robert E. Lee and Me, A Southerner's Reckoning with the Myth of the Lost Cause," and Former U.S. Senator Doug Jones, a Blackburn Advisory Board member.
During this conversation, the panelists will discuss national issues including the cultural and historical gulf that separates millions of Americans. The session will highlight issues of monuments and public memory, particularly the renaming of military bases commemorating those who voluntarily served the Confederate States of America. A public Q & A will follow the conversation.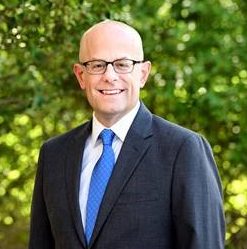 Brigadier General Ty Seidule
, U.S. Army (retired) is Professor Emeritus of History and former head of the Department of History at the United States Military Academy at West Point. He serves as the Chamberlain Fellow at Hamilton College. Secretary of Defense Lloyd Austin appointed Ty to the National Commission on Naming. Ty serves as the vice chair of the commission tasked with redesignating Department of Defense assets that honor Confederates. Ty's latest book is 
Robert E. Lee and Me: A Southerner's Reckoning with the Myth of the Lost Cause.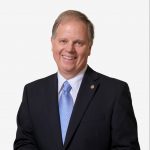 Hon. Doug Jones
serves as counsel in the Government Relations and Government Enforcement & White Collar division at the Washington, D.C. law firm Arent Fox LLP. He served as U.S. Attorney from November 1997 until June 2001, during which time he successfully prosecuted two of the men responsible for the 1963 bombing of the 16th Street Baptist Church. In 2017, he won a special election to fill a U.S. Senate seat in Alabama. In 2020, the U.S. Chamber of Commerce honored Doug as one of only two senators to win both the Jefferson-Hamilton Award for Bipartisanship and the Abraham Lincoln Leadership for America award.
Attendees can preorder a signed copy of General Seidule's book or Senator Jones' book, "Bending Towards Justice: The Birmingham Church Bombing that Changed the Course of Civil Rights" through Alabama Booksmith and pick it up at Annual Symposium. There is a "Special Requests" box if you would like your book personalized.
Non-Student  Attendees (as of 08/017/2021)
Advisory Board and Blackburn Society
Allen Arnold
Dr. Norman Baldwin
Gloria Blackburn
Danielle Blevins (2007)
Dr. Henna Budhwani
Dr. Cheree Causey
Prince Cleveland (2002)
Judge Sue Bell Cobb
John Covington
Dr. Kathleen Cramer
Bradley Davidson (2002)
David Donaldson
Ben Foster (2006)
Robert Harris (2007)
Russell Henshaw
Mike House
Allison Koszyk (2018)
Terry Lamar
Frank Lassiter
Tamara Lee
Farah Majid
Gordon Martin
Adrienne Mathison
Isaac McCoy
Marion McIntosh (2005)
Dr. Rosalind Moore-Miller
Brad Newman
Taylor Nichols (2004)
Marjorie Nix
Tom Patterson
Carol Patterson
Holly Piper
Judge Chuck Price
Gina Rigby-House
Angie Rush
John Saxon
Rashmee Sharif (2012)
Julia Smeds Roth
Alex Smith
Bill Smith
Christian Smith (2004)
Helen Smith
Joan Smith (2007)
Dr. Lou Thibodaux
Dr. Robert Turner (2001)
Tammie Williams
Fellows
Jonathan Adams (2001)
Chisolm Allenlundy (2015)
Akiesha Anderson (2016)
Angela Barajas (2020)
Emma Bearden (2019)
Bob Boylan (2005)
John Brinkerhoff (2011)
Leigh Brinkerhoff (2013)
Aleah Brown (2019)
Charlotte Brown (2010)
Dr. Mary Lee Caldwell (2012)
Lauren Chambliss (2019)
Caroline Dean (2018)
Jacob Dennis (2018)
Walker Donaldson (2010)
Sehar Ezez (2013)
Logan Goulart (2019)
Rebecca Griesbach (2017)
Martha Griffith (2007)
Brittany Hamner (2019)
Elise Helton (2018)
Marquis Hollingsworth (2019)
Abby Horton (2005)
Eboné Ivory (2020)
Chris Izor (2011)
Ben Jackson (2015)
Matthew Kiszla (2018)
Clayton Lawing (2019)
Cambridge Layfield (2019)
Pedram Maleknia (2017)
Danielle McAllister (2018)
Reginald Miller (2004)
Whitney Miller-Nichols (2005)
Jilisa Milton (2016)
Landon Nichols (2012)
Undre Phillips (2015)
Angelica Prince (2008)
Zac Riddle (2002)
John Roberts (2015)
Chris Sanders (2002)
Amber Scales (2016)
David Simpson (2009)
Pruett Singleton (2018)
Alexandra Smith (2014)
Olivia Smith (2019)
Dana Sweeney (2016)
Rachel Thompson (1995)
Chance Tudor (2018)
Ada Katherine van Wyhe (2016)
Wesley Vaughn (2010)
Lita Waggoner (2015)
Ford Williams (2019)
Online Atendees:
Olivia Bensinger (2013)
Nancy Boyd (1999)
Brian Carver (1994)
LeeAnn Denham (2005)
John Hammontree (2008)
Marie Hebbler (1994)
Rachel Hunkler (2012)
Ben Leonard (2018)
Tracie Ransom (1999)
Kellee Ransom (2000)
Tanya Shunnara (2003)
Barbara Siegal
Tyler Thull (2018)
Spouses and Guests
Jim Causey
Jackson Dean
Erian Fast
Karla Gower
Samantha Hill
Dr. Morissa Ladinsky
Connor Lunney
William Peek
Bob Powers
Brandon Prince
Michael German
Nick Roth
Betsy Saxon
Andrew Smith
Donna Smith
Suzann Smith
William Smith
Jim Sumner
Felicia Williams
Lucy Young
Registration
All sessions will take place in person on Friday, August 27 and Saturday, August 28 at the Ferguson Student Center on The University of Alabama campus in Tuscaloosa.
Blackburn Society members, Advisory Board members, Fellows, students, and invited guests may register on-site at the check-in table during Annual Symposium. Other members of the UA community may attend the public lectures and free of charge.
Blackburn Society, Advisory Board, and Fellows
Early Registration: By June 30, 2021 – FREE
Regular Registration: July 1-August 15 (EXTENDED) – $25
Online Registration: August 1-September 20 – $25
Walk Up Registration: August 27-28, 2021 – $75 On-site
Blackburn Students
Early Registration: By June 30, 2021 – FREE
Regular Registration: July 1-August 15, 2021 – FREE
Walk Up Registration: August 27-28, 2021 – $75 On-site
Activities for Children
Children are welcomed at all Blackburn activities after 1:30 p.m. Friday, August 27 and all day Saturday, August 28, except for the Advisory Board Meeting and private fireside chat with the keynote speaker. All individuals (including children) two years and older must wear a mask while indoors.
Due to lack of interest from our community, free childcare will not be offered this year.
Hotel Accommodations
The Blackburn Institute has a room block with Hotel Capstone for anyone who is needing hotel accommodations and the cut of date is August 15. You can also call (205) 752-3200 to book rooms and ask for the RL UA – Blackburn Inst Annual Symposium block with the corresponding dates August 27 – 30.